Seven Tips to Achieving a Hygge Living Room - Travel Through Design: The Copenhagen Edit
Welcome to our second edition of the Travel Through Design Blog Posts, where each month we reflect on what is currently inspiring us and resonating with the way we create our interiors. This month we are helping you prepare the living room for the upcoming fall/autumn season with some Hygge styles!
As we transition into the beginning of fall this month, we are welcoming crisp breezes, layered outfits, and cozy spaces which of course wouldn't be complete without warm colour tones like cream, warm greys, tan, taupe, ochre, and rich greens. While we create these cozy living room spaces, we draw from this month's travel inspiration which is Copenhagen and the widely recognized Scandinavian Design Style, and Hygge.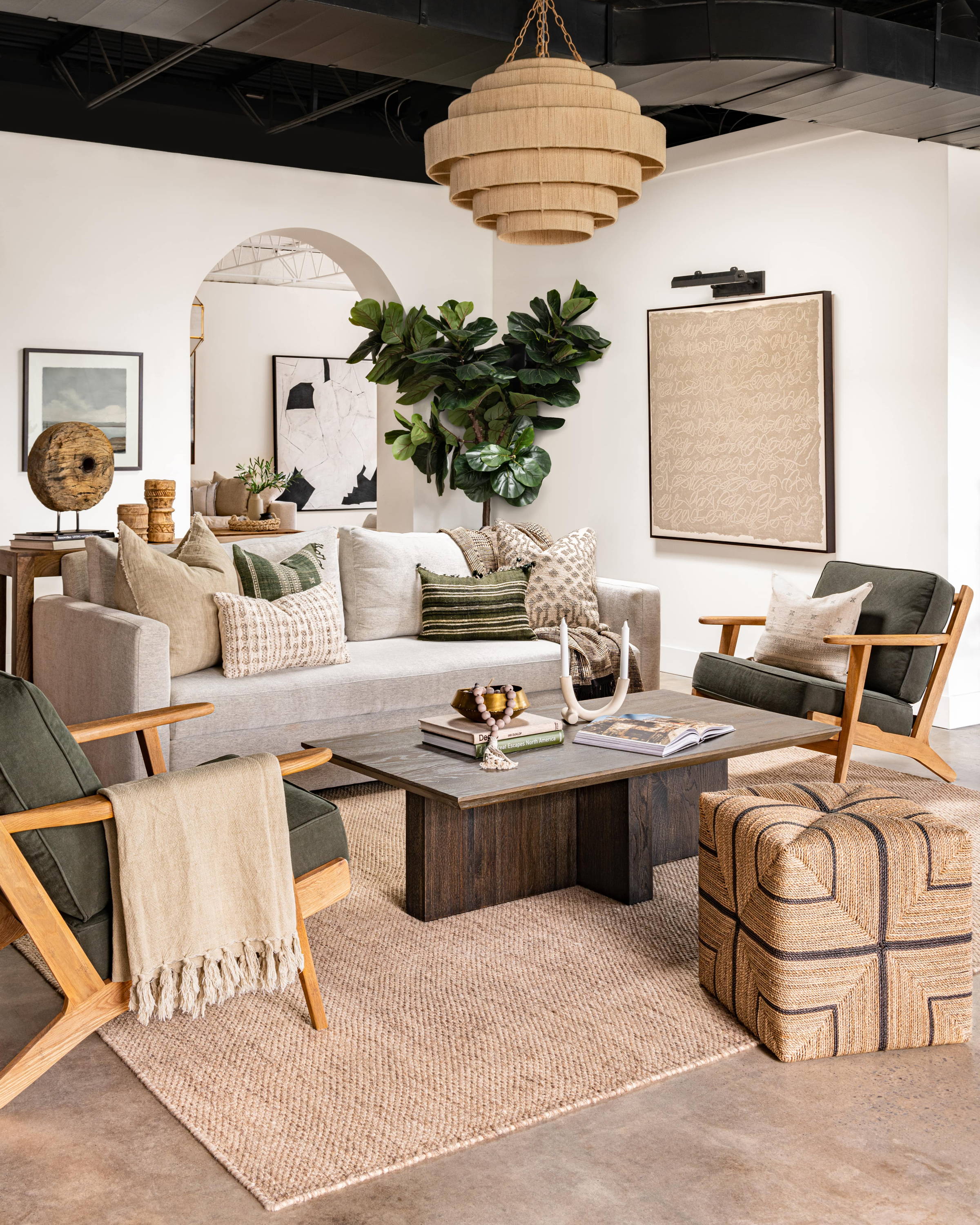 What is Scandinavian Design Style?

The Scandinavian design movement is characterized by simplicity, minimalism, and functionality that emerged in the early 20th century throughout the Nordic countries:
Denmark, Finland, Norway, Sweden, and Iceland.
Part of Scandinavian design is largely focused on living a comfortable lifestyle that revolves around the concept of Hygge. In Scandinavia, it has been commonplace for centuries to gather in well-lit places with the hearth ablaze, eating homemade food and exchanging gifts.
Emerging from the minimalist movement in the 1930s, Hygge (pronounced hoo-ga) is a Danish concept of coziness and comfortability that encourages a feeling of contentment or well-being. The design philosophy is built on the principles of affordability, simplicity, and functionality and gained popularity in the 1950s. Design was only one part of a collection of philosophies within Scandinavian design urging for harmony with the environment. Clutter can cause stress, which is the opposite of the calming and happy way of the ideal Danish way of life.
How Do You Make a Living Room More Hygge? 

Overall, Hygge is a lifestyle choice of comfort, pleasure and well-being that you can easily bring to life within the spaces of your own home and embrace the pursuit of calm, simple pleasures without the stress of modern life.
If you're looking to incorporate Hygge into your home, you might consider doing so in your living room for the ultimate cozy space.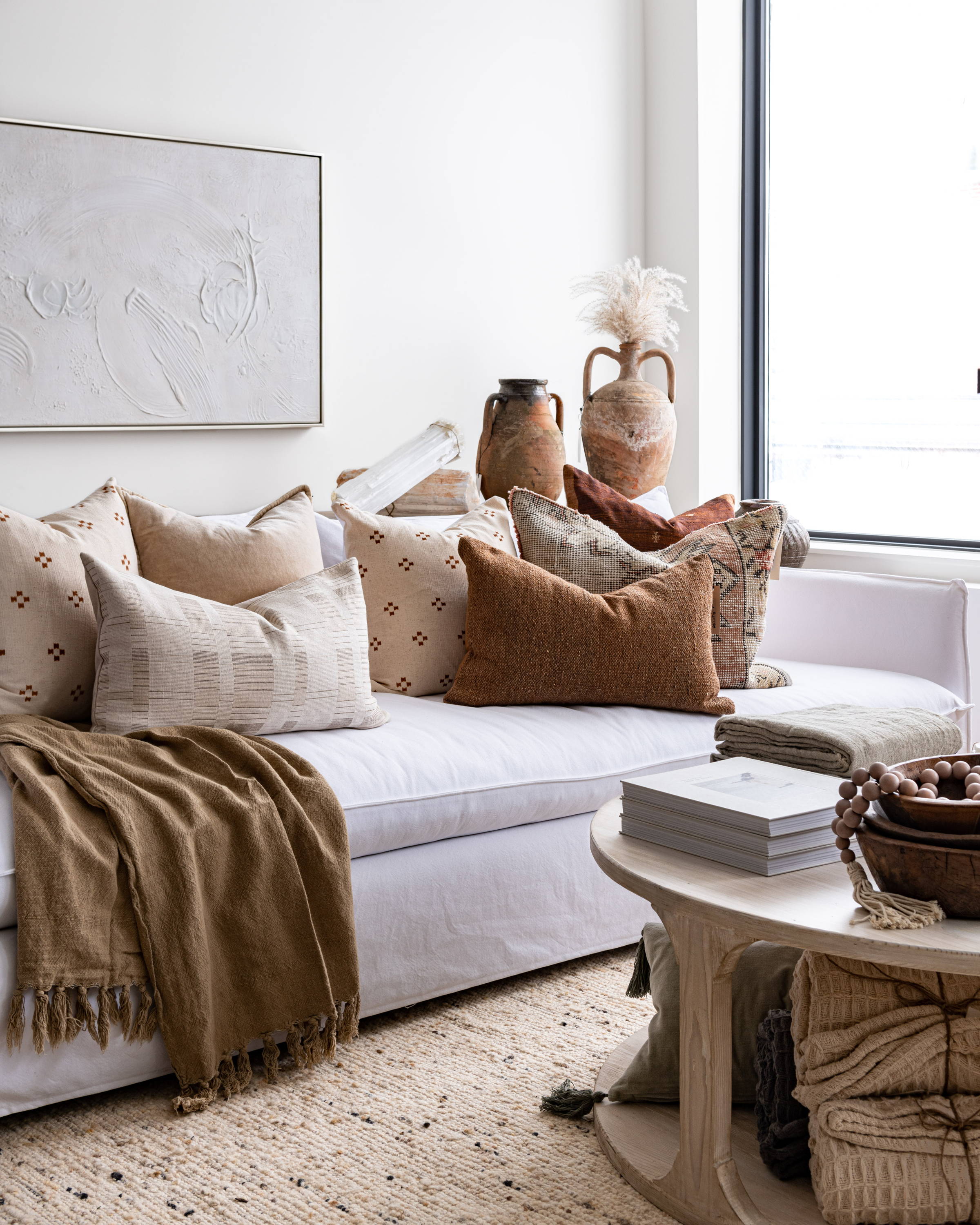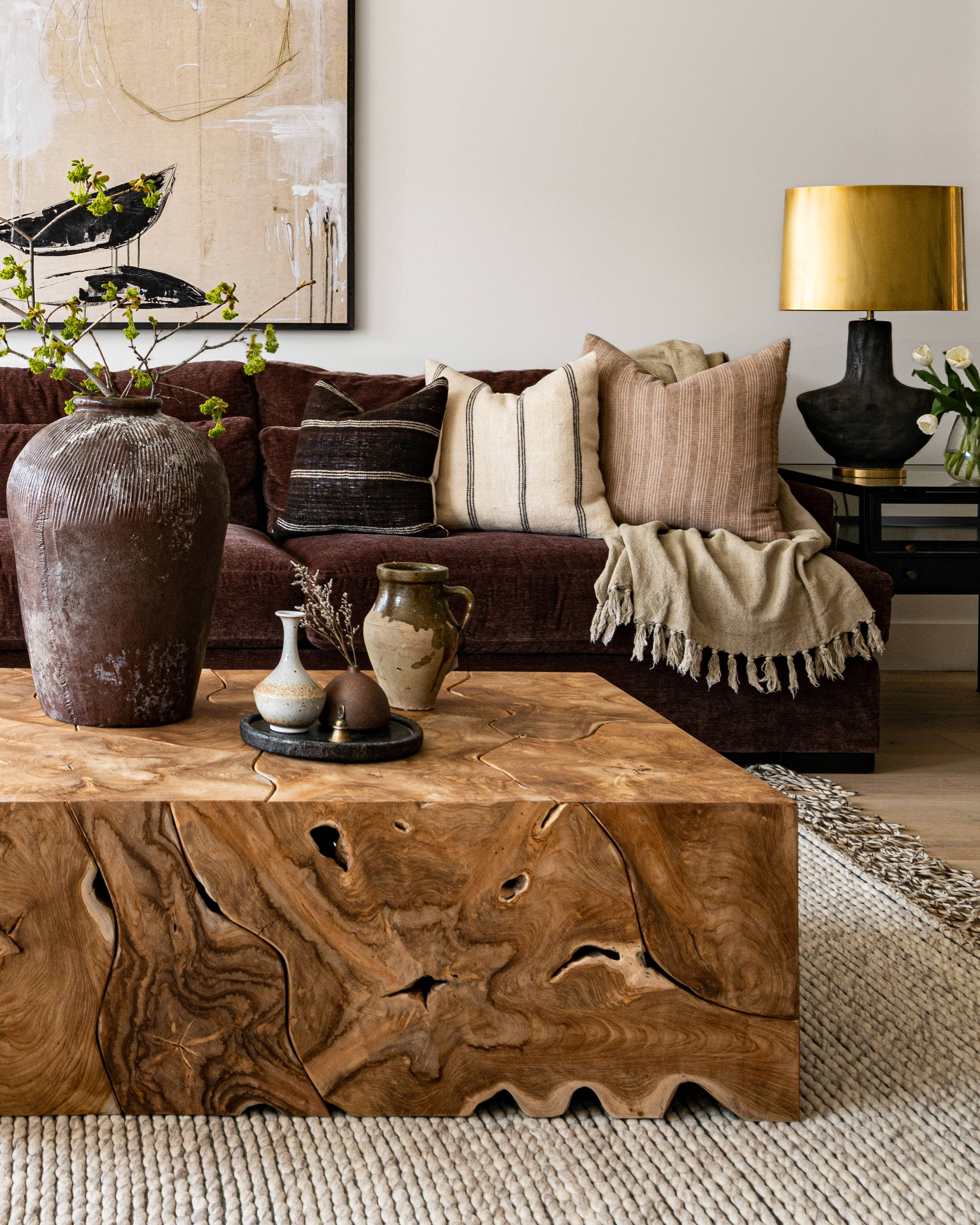 ---
How To Hygge: Creating a Hygge Style Living Room in 7 Steps

In your living room, Hygge invites you to slow down and spend some quality time with family and friends, cocooned in soft textures while sipping a beverage by the warm glow of candlelight. Scroll down to learn how to achieve this design style.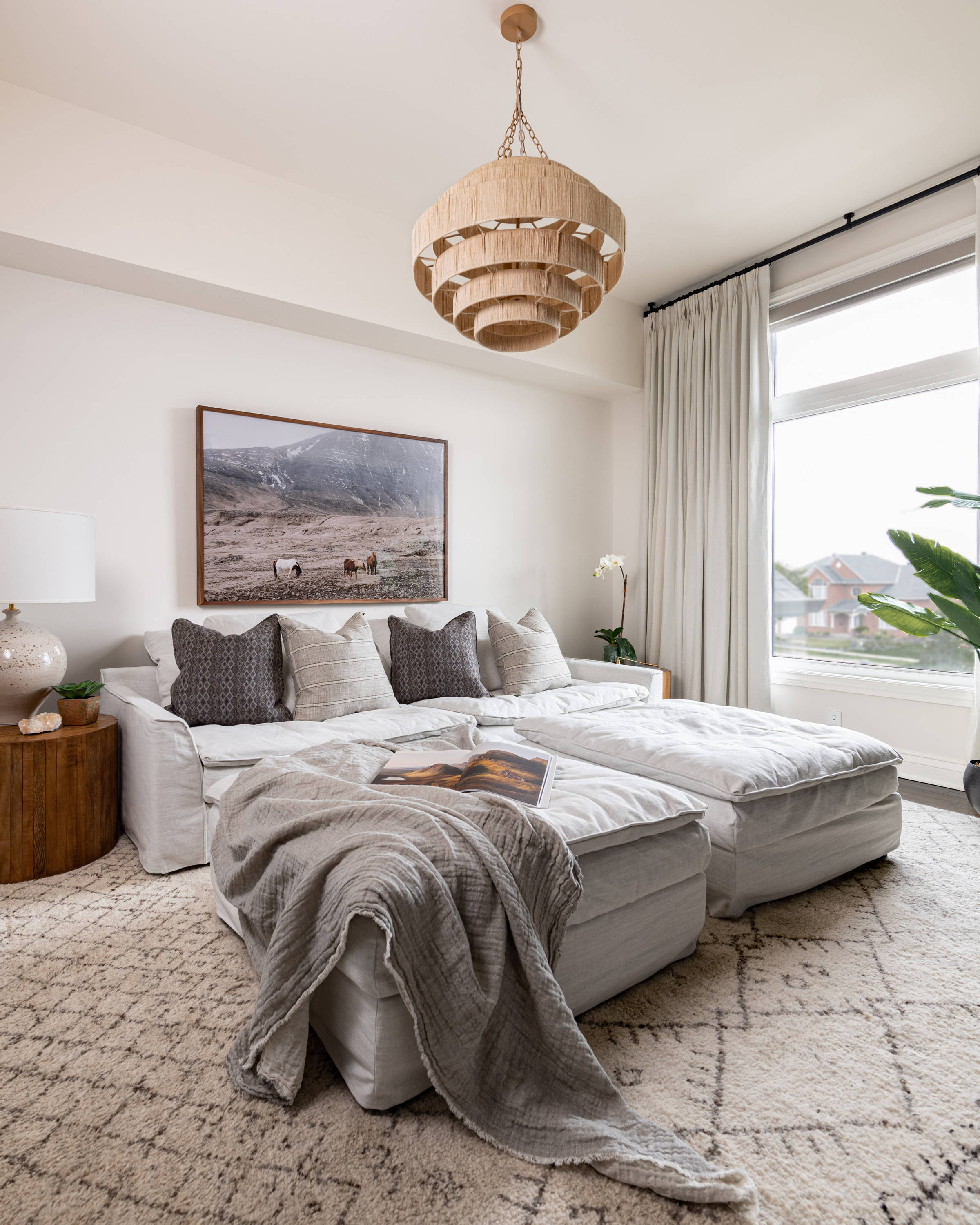 1. Soft Colours: Muted neutrals such as whites, greys and tans are all incorporated into Scandinavian decor. Pops of colour can be injected throughout a space through accent pieces and finishes.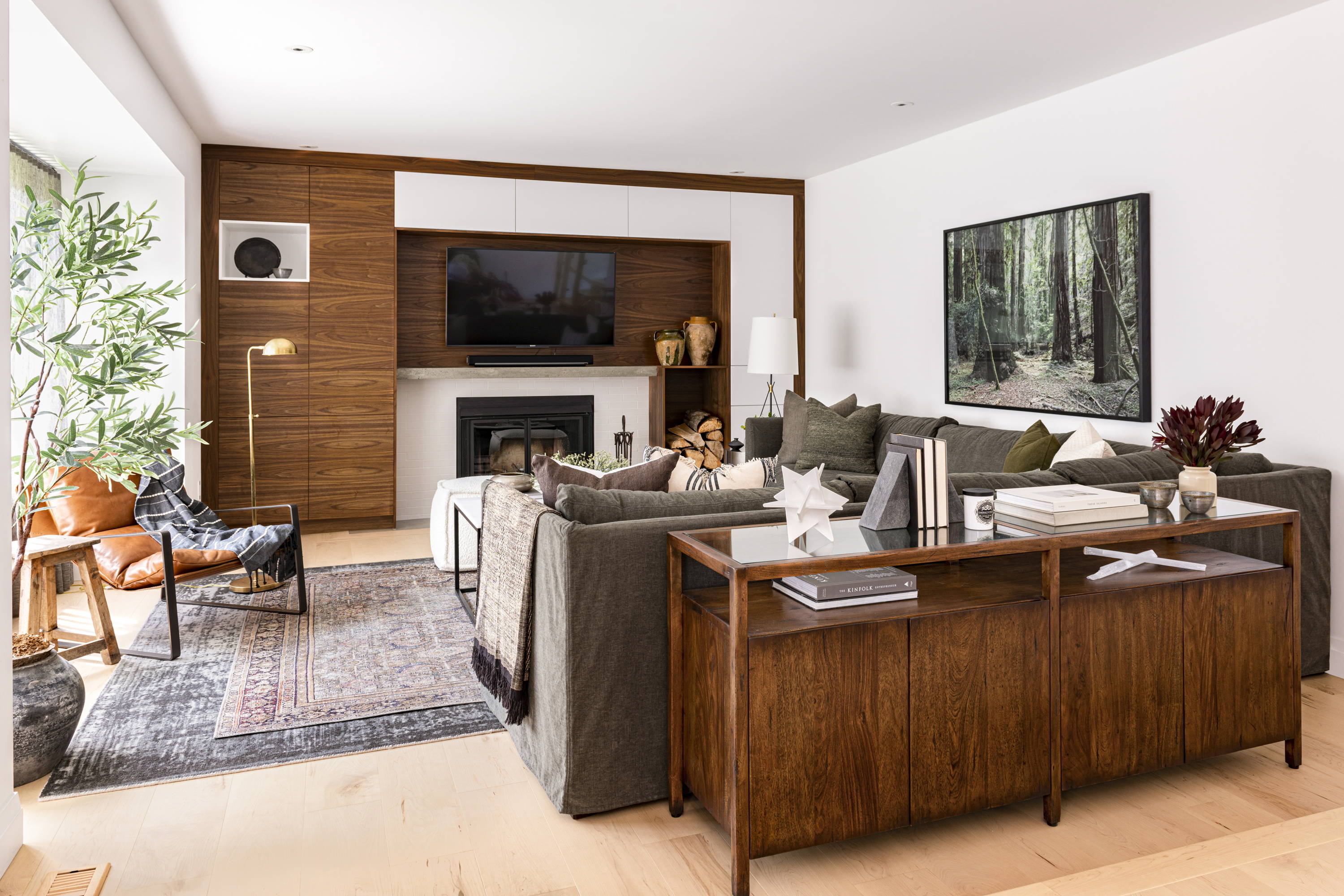 2. Wood Accents: Natural wood flooring, furniture and accessories compliment this decor style well. Natural wood tones bring an organic element and a sense of calm and serenity.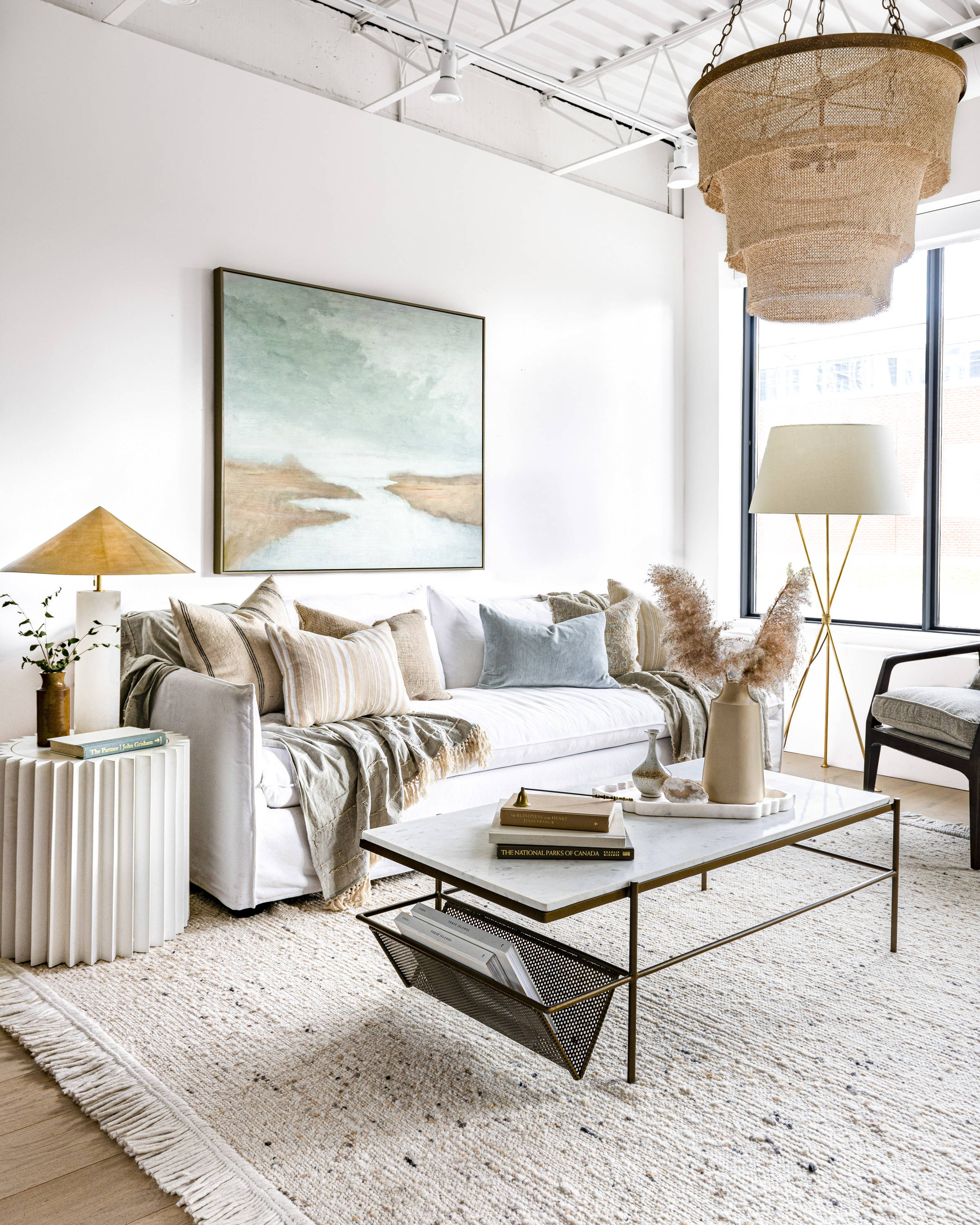 3. Modern Clean Lines: Clean lines, rounded edges and tapered legs are all common characteristics of Scandinavian furniture. These silhouettes paired with soft textures bring that Scandinavian feel.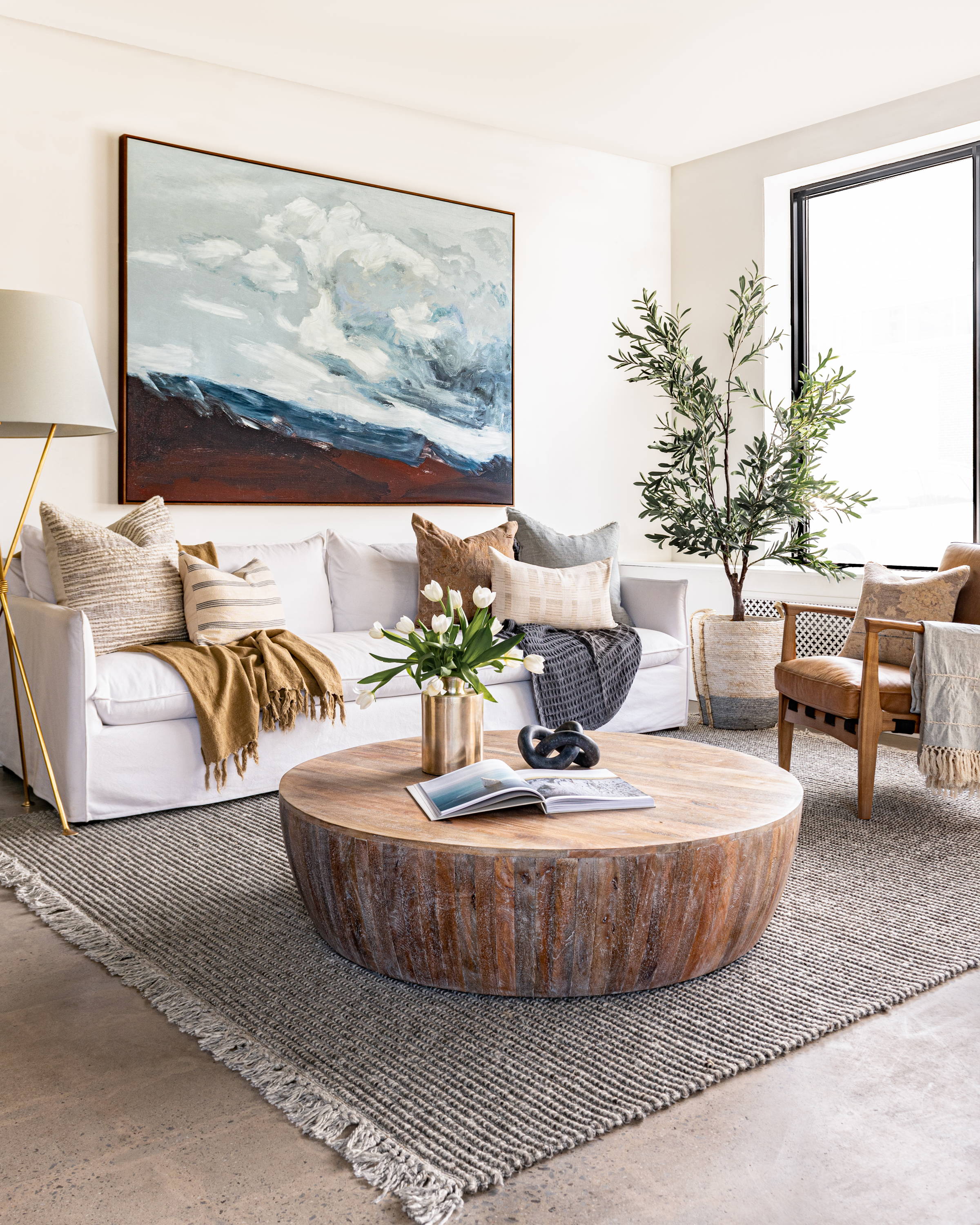 4. Natural Light: Bright, airy spaces with lots of windows are essential to this design aesthetic. Sheer drapes and white or cream backdrops will also make small spaces appear larger.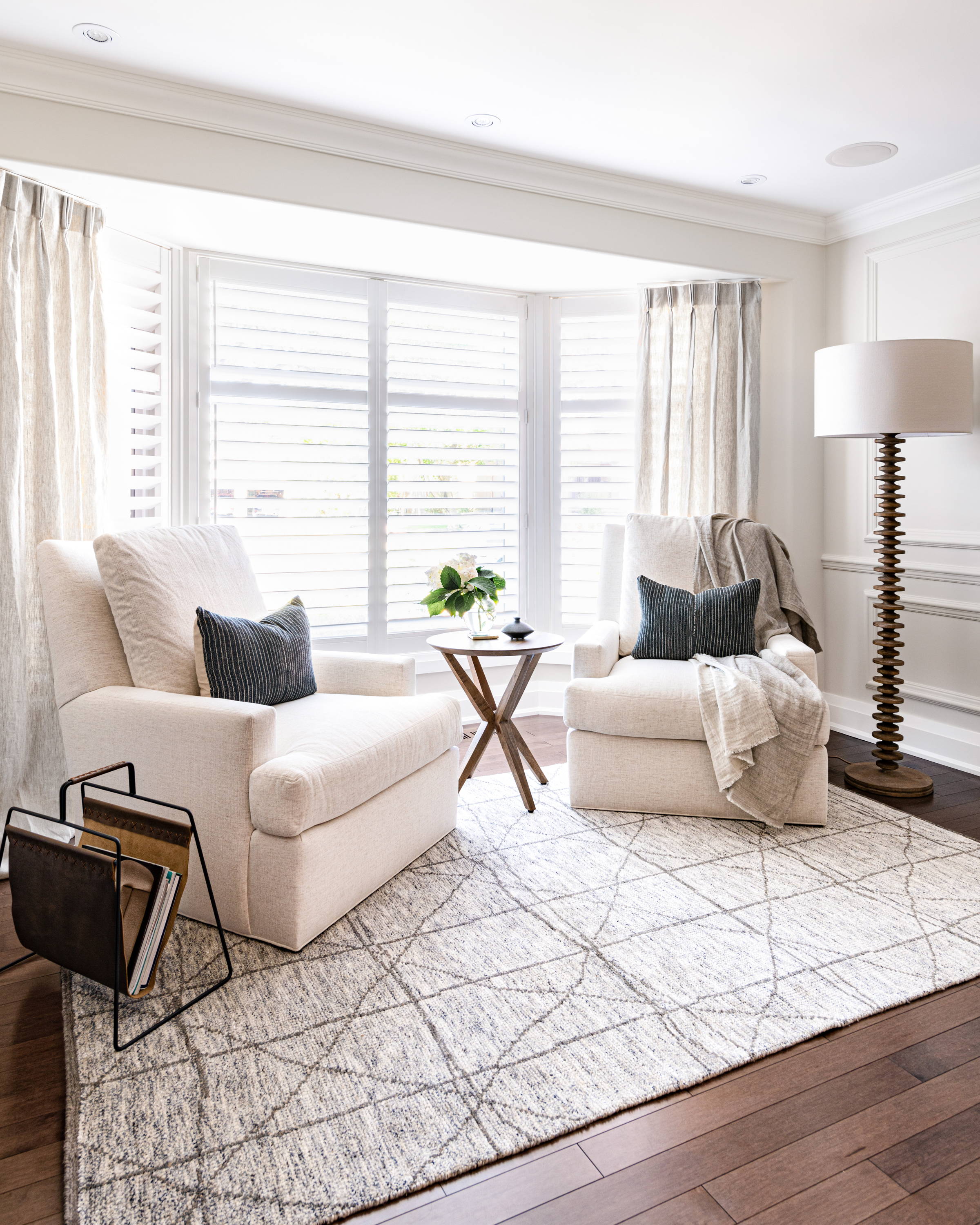 5. Less is More: Associated closely with minimalism, the Scandinavian aesthetic looks to reduce clutter and bulk while increasing functionality and beauty. Simplicity and functionality over extravagance.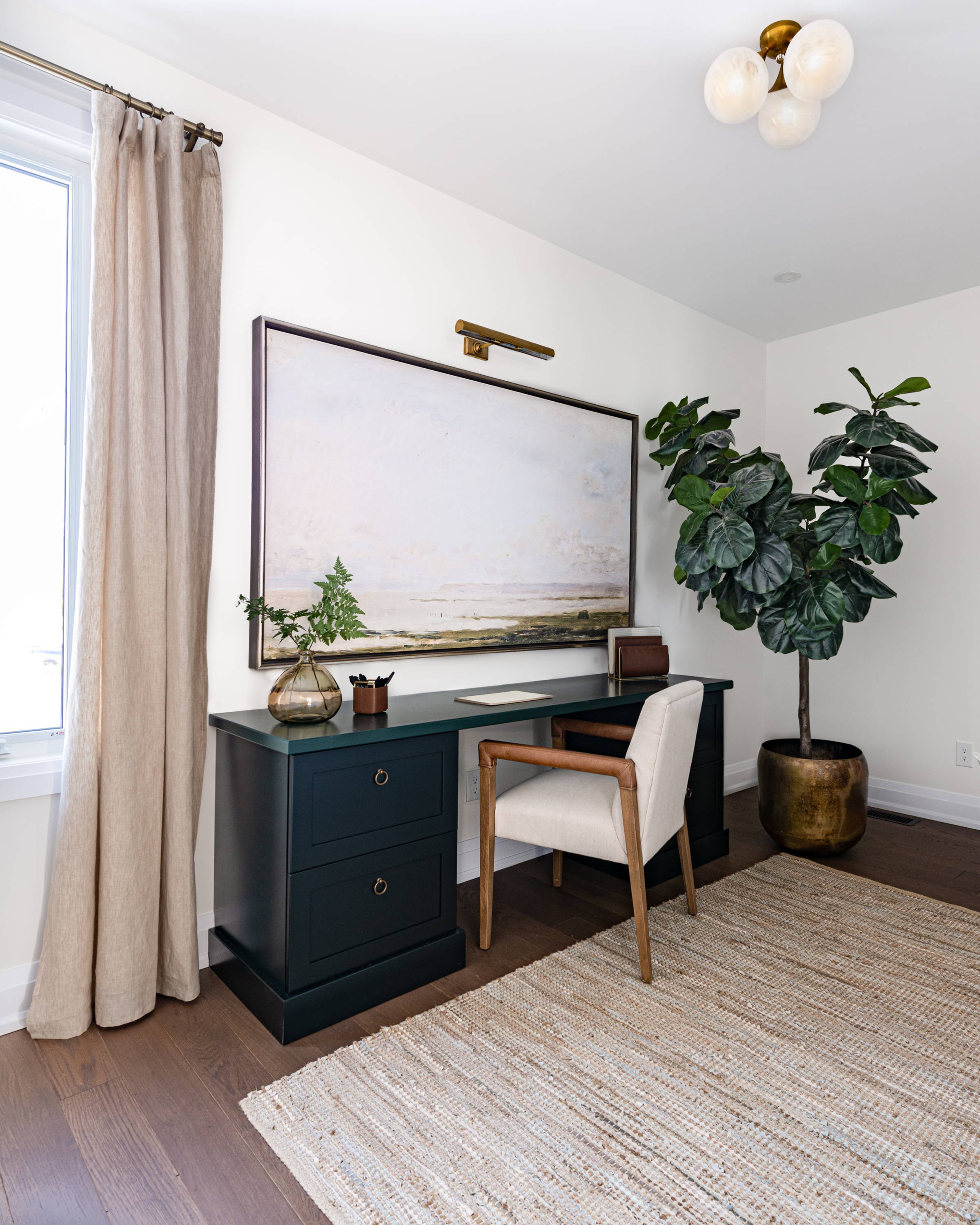 6. Plants & Greenery: Scandinavians' love for nature and spending time outdoors is also reflected in their interior design style. To them, adding fresh flowers and indoor plants is a simple way to bring the outdoors indoors.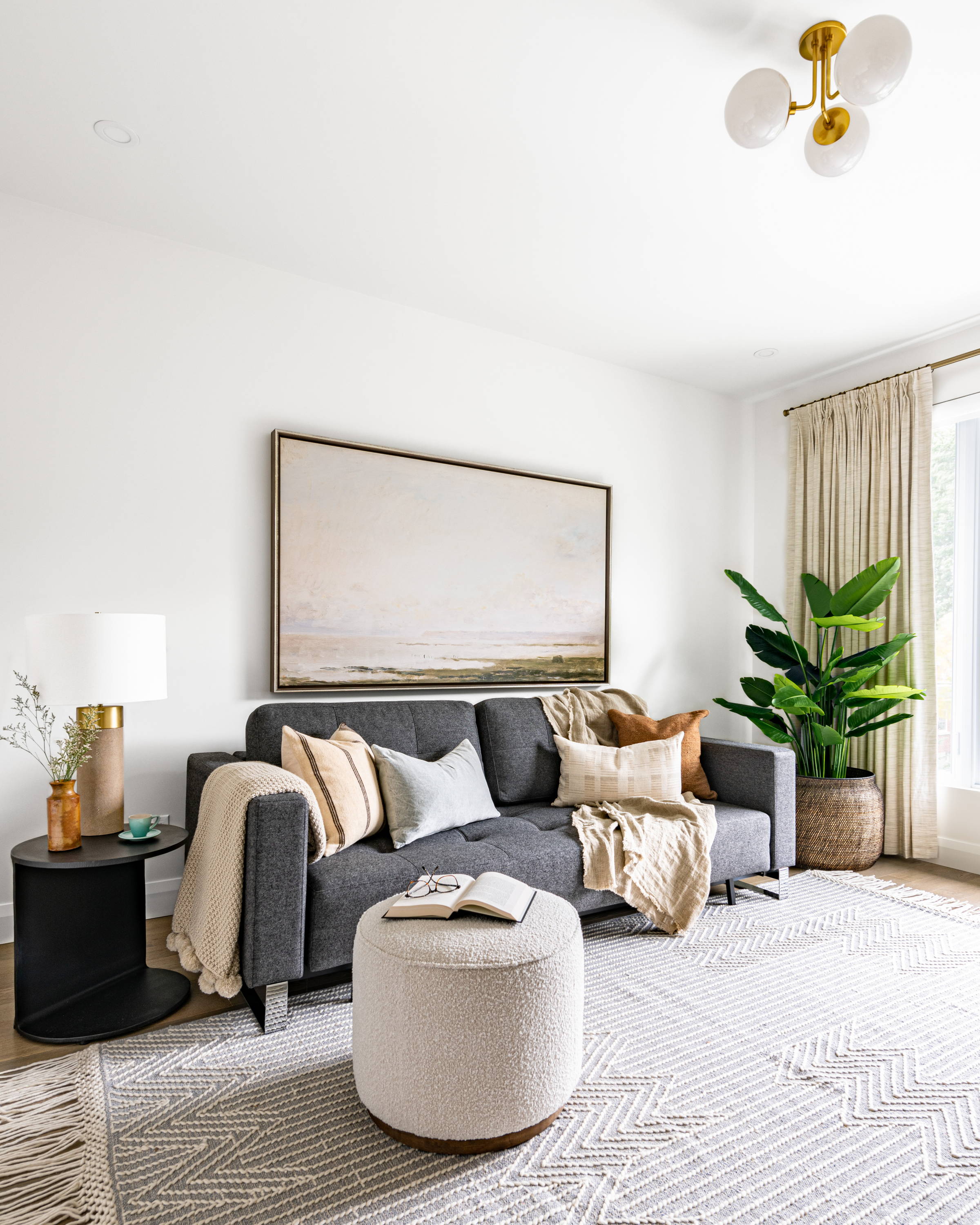 7. Warm, Neutral Textures: Designed to honour historical craftsmanship, natural materials such as wood and leather are featured heavily in Scandinavian furniture. Layered with plush fabrics, this design style is all about the coziness factor.
---
Here is a preview of Scandinavian/Hygge inspired pieces from the new West of Main Shoppe Copenhagen Collection. These pieces are sure to get you motivated to incorporate the comfortable, cozy, and happy aesthetic into your home!
We think it's fair to say that the Danish have the right ideas in mind when it comes to designing our homes and it's no coincidence they are annually deemed the happiest people in the world. With simple Hygge-inspired changes, you too can be on your way to having the most cozy, inviting, and happy home you've been dreaming of!
Need help incorporating some Hygge into your home? Schedule a Complimentary Virtual Consultation with one of our talented designers. Are you local? Schedule a Complimentary Private Showroom Consultation!
We hope that we have inspired you to look beyond your typical places of inspiration and explore the world through the lens of design. There is so much out there to be discovered and appreciated!
Stay tuned for our next Travel Through Design destination, coming next month!
Inspired but want more? Read our last Travel Through Design blog post about Chicago.
---