The West of Main Cocktail
A WoM x LCBO Collaboration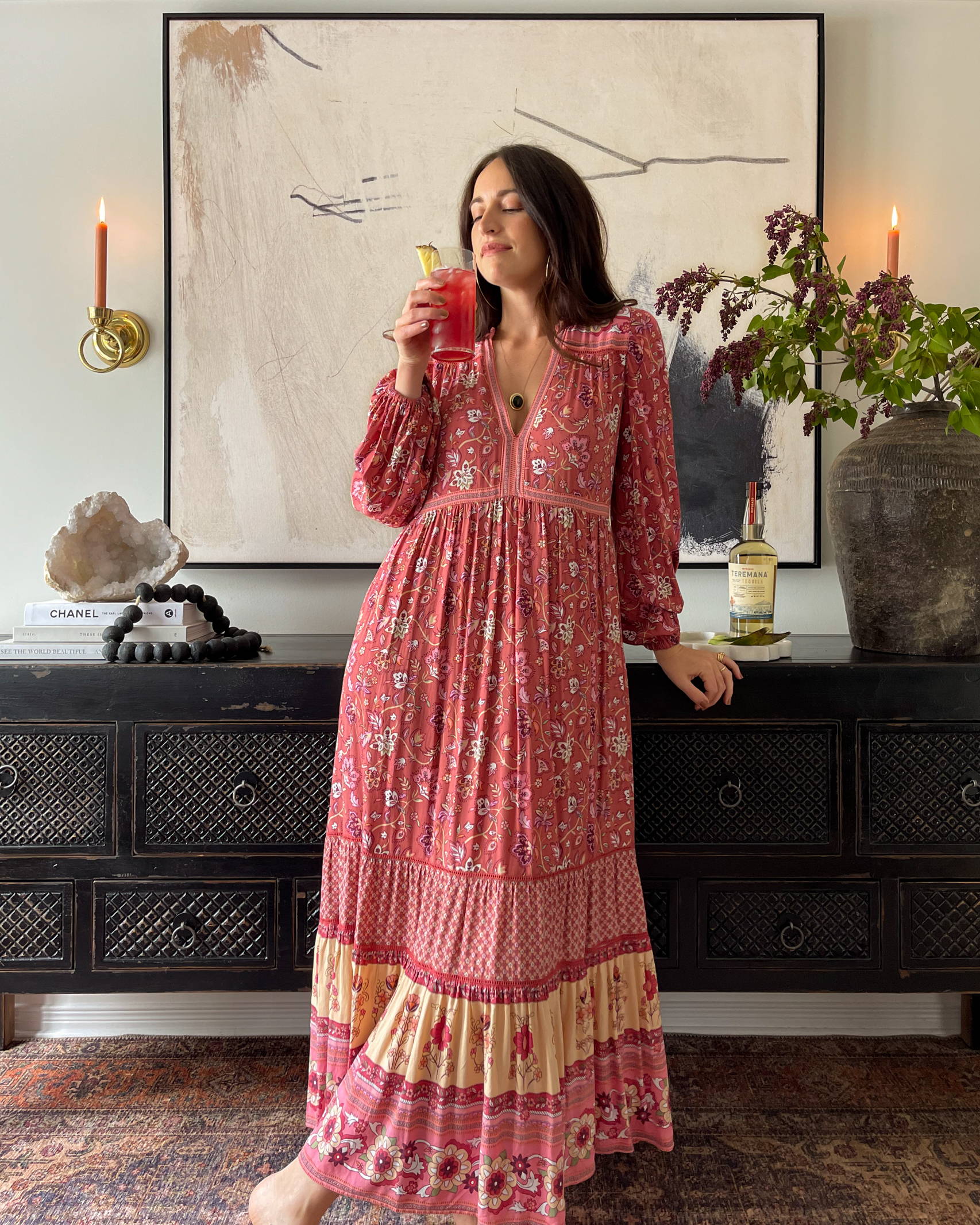 In the summertime, we chase opportunities to bring the warmth and freshness of the season into all aspects of our life and to enjoy it with all of our senses!
One sense that should never be overlooked is our sense of taste.
With the abundance of fresh gardens coming into season, we can't help but think of all the wonderful recipes we want to try while embracing summer in all its splendor.
Not only do we love the freshness of summer food, but also summer drinks!
After all, what's better at the end of a long summer day, than to unwind and relax with a bright and refreshing sip of something new to quench your thirst.
That is why we teamed up with LCBO to create our very own signature summer cocktail!
This summer, the @lcbo is highlighting cool cocktail trends - working with Monica from @liqculture to create custom drinks that bring these trends to life, and that are inspired by notable Ontarians. We at West of Main are honoured to have been picked to take part!
For our cocktail we are showcasing the LCBO trend of "Star Appeal" - there are so many exciting new brands with celebrities at the helm.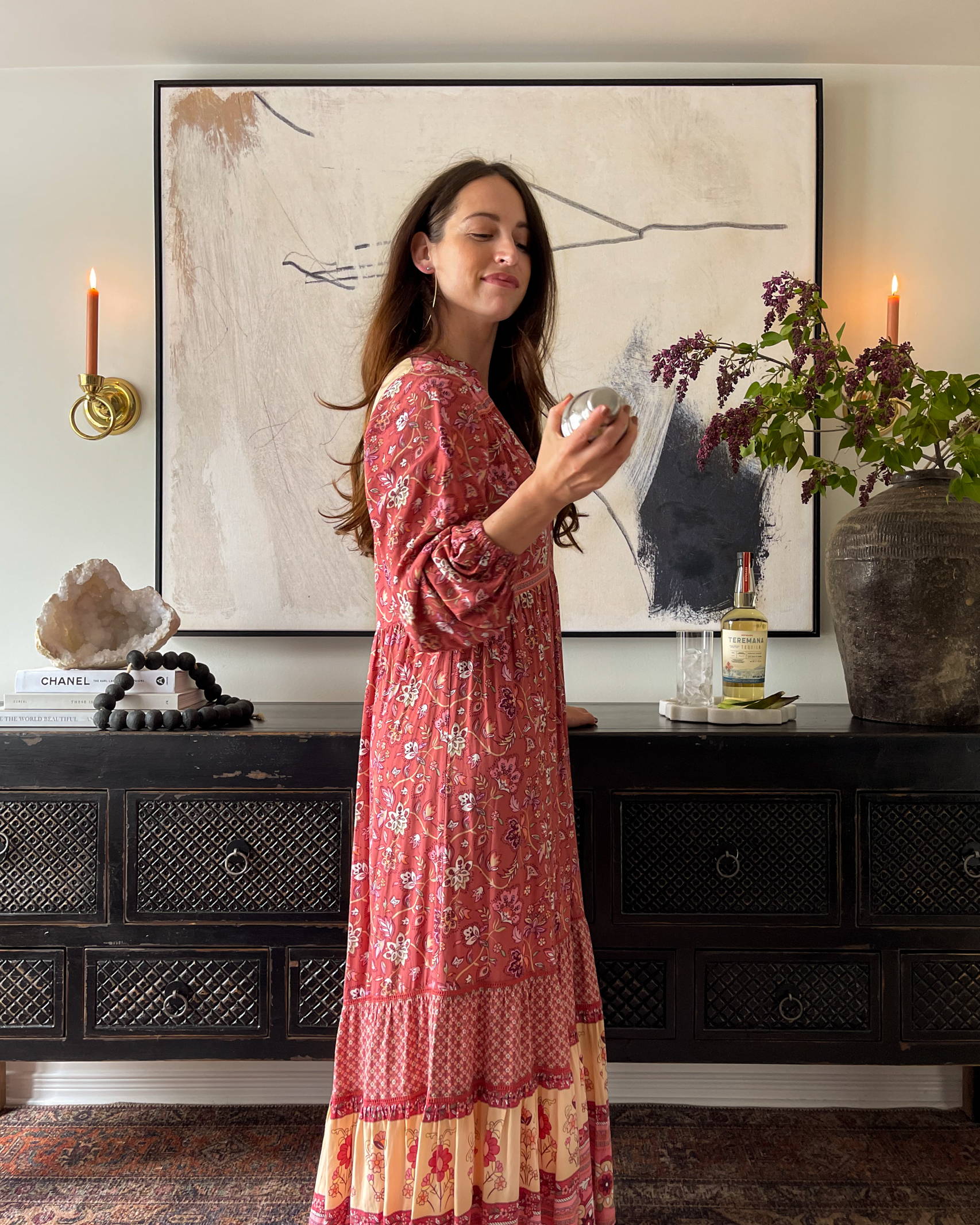 The West of Main cocktail is inspired by one of Sascha's most memorable lounge experiences in Bali - capturing the essence of the space, freshness of the cocktail and taste of the local meal.
It's a twist on a classic tropical cocktail, but deliciously centered around Teremana Tequila Reposado.
It is medium-bodied and smooth, with a long, warm finish - and brought to you by The Rock!
Every sip is like a burst of Summer, with its botanical notes infused with hibiscus syrup, Teremana Tequila Reposado and Campari, blending beautifully with the fresh flavours of summertime.
To see some BTS clips of making this beautiful drink, check out the post on our Instagram!
---
Here's what you'll need to make The West of Main cocktail: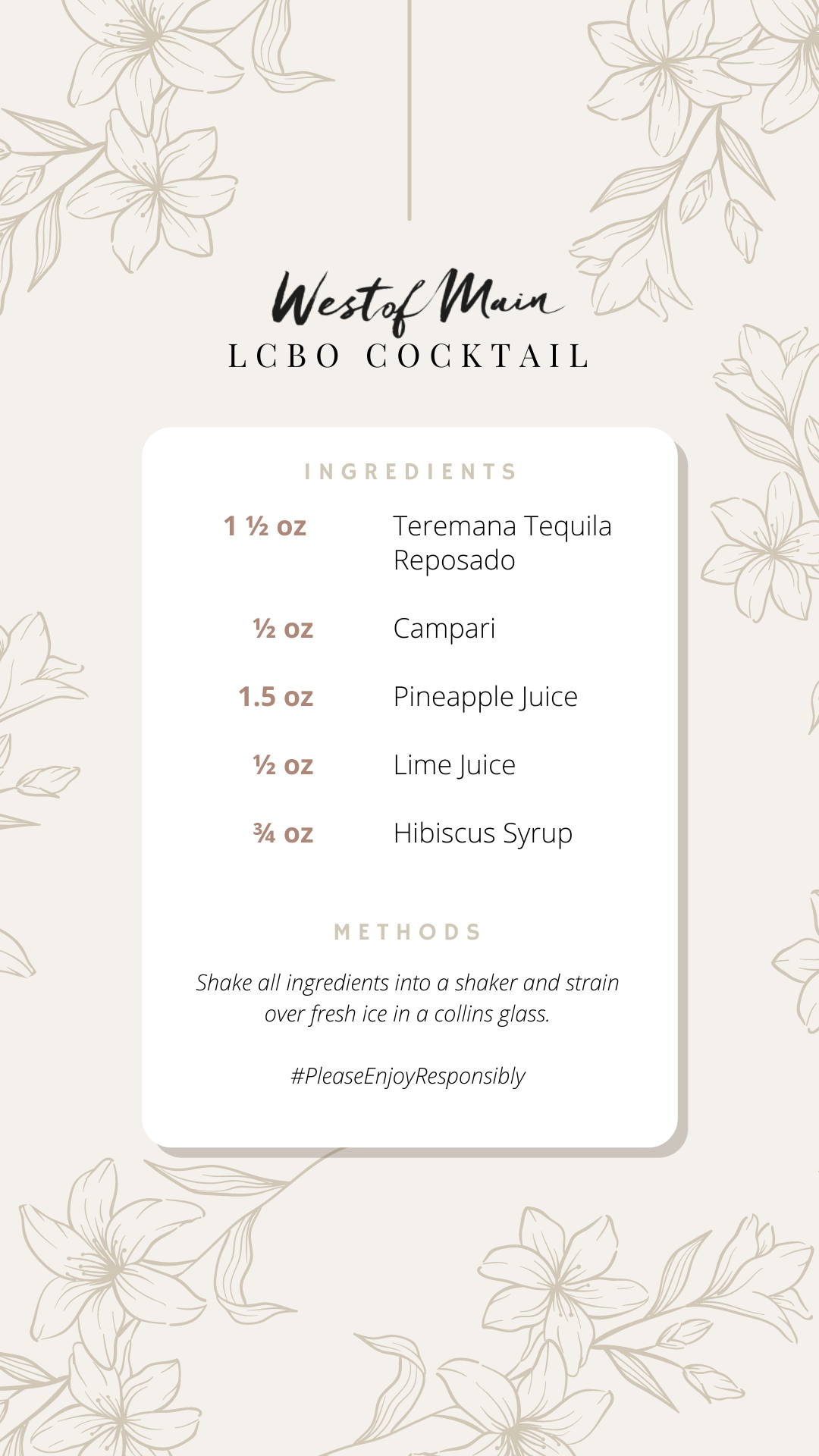 It's time to get your inner mixologist out!
Try this delicious summer drink and let us know what you think using the hashtag #WoMLifestyleByDesign.
---