Refreshing Your Interiors for Summer 2021
As we continue to part ways with the cold and snow-kissed season of winter, we excitedly welcome the season defined by its sunshine and warmth.
Summer and all that it has to offer encourages us to play with brighter colours and create a refreshing change making us feel more energetic and inspired to take in the summer sunshine.

Here at West of Main, we are looking forward to changing up our surroundings using our carefully curated pieces from West of Main Shoppe to reflect the warmer weather.
Here are 2 styling tips for how to refresh your home in time for the summer months!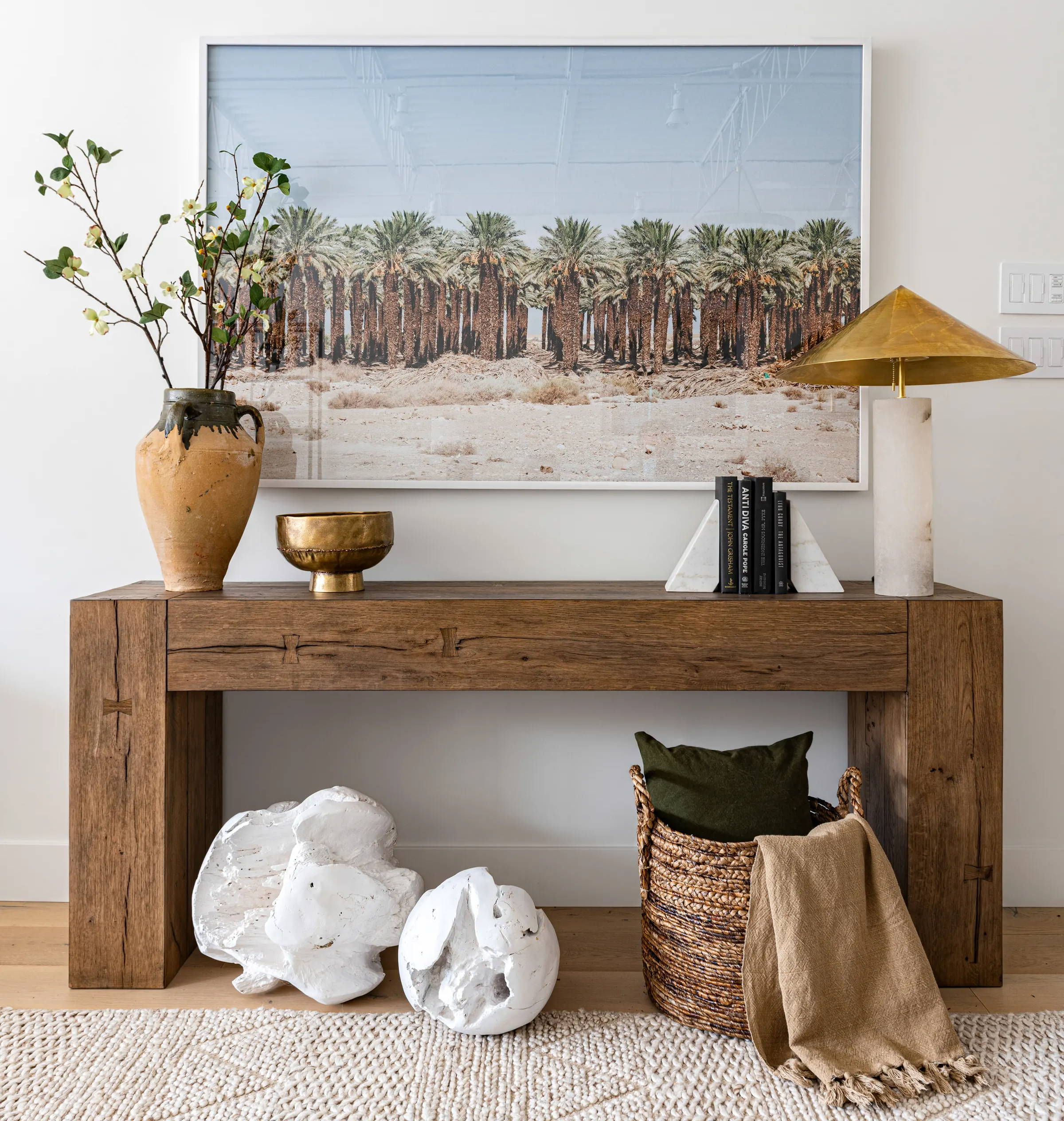 Styling tip #1: Refresh your textiles
The airy, light, and soft characteristics of summer, translate directly into the textiles we use in our home. In the winter, we layer up with heavier fabrics and textures in preparation for the cold.
As summer hits, we want to take these layers off and introduce some home decor that refreshes the room and makes it feel like a totally new space.
As the seasons change, consider the following 3 simple elements that you can edit to align your interior to reflect the season.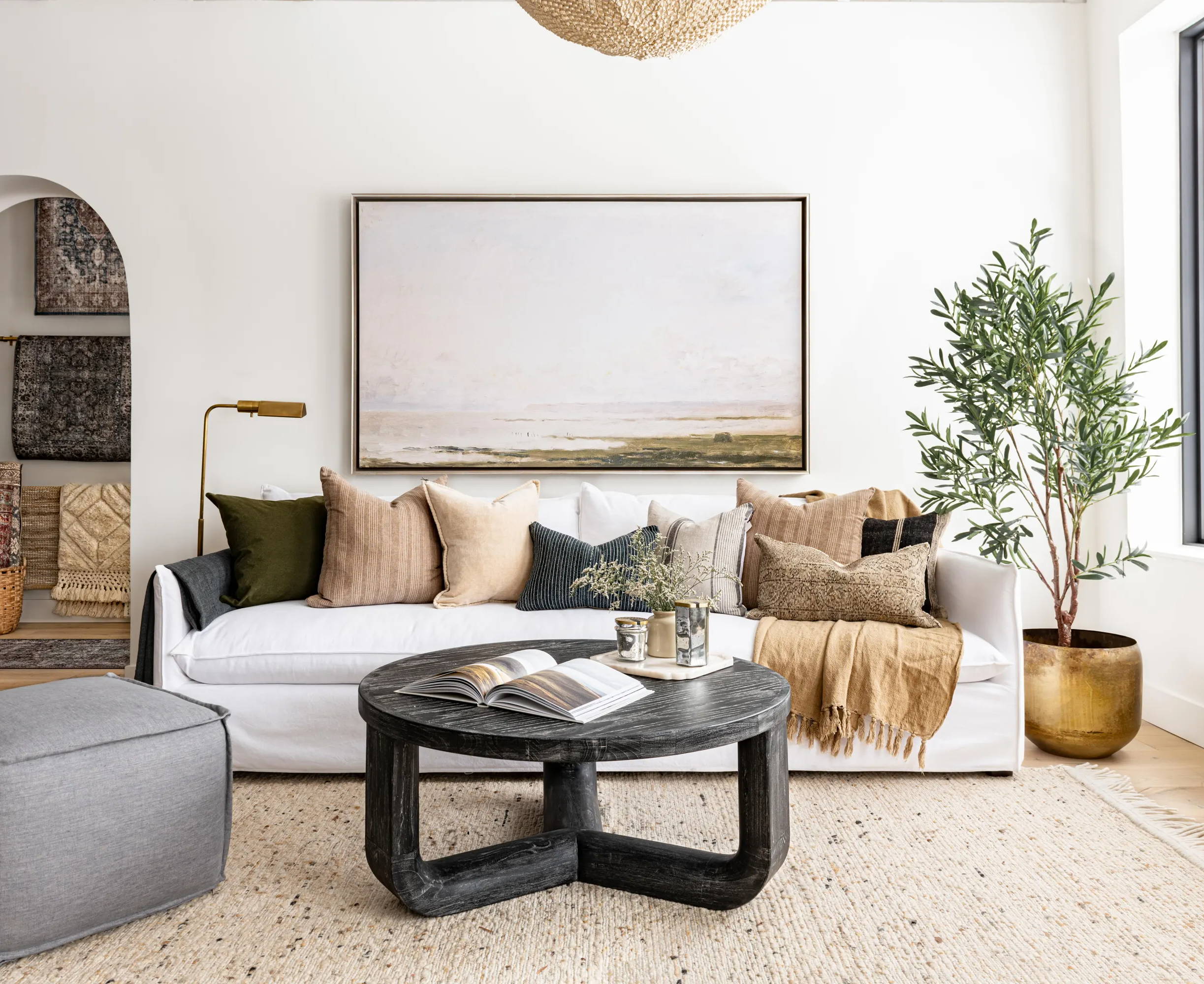 Pillows & Throws

 
Swap out your heavyweight blankets for lightweight throws - think neutral linens and pastel-coloured cotton.
The same rules apply for pillows. If you love a velour or velvet pillow, you may want to opt for something a little lighter in, not only colour but texture and fabric as well (i.e. linen or cotton).
Don't forget you can still play with textures and make it just as cozy as it was in the winter!
"We're loving these beautiful, rich dessert tones- think mocha and chocolate. We think these tones are here to stay even throughout the warmer months. If you want something fresh and inviting, look into creating tension with these deep, warmer tones paired with crisp whites."
How do I layer my textiles?
First off, what does layering textiles mean?
Layering textiles is a method for connecting the various materials in the room into a coherent design. When we're designing spaces, we look at three key factors when it comes to textiles, whether that be colour, patterns or textures. 
If you know West of Main, then you know we live by layering in all of our designs. In the winter we like to layer with heavier textures such as velvet, wool, and in darker, more rich tones. In the summer, we opt for the opposite.
Here are the 3 simple steps to our layering technique:
Start with a neutral. This can be either with large neutral toned pillows or a throw blanket.


Contrast is key. Be sure to not only contrast in colour but also with materials, textures, and size.



Pay attention to quantity. The number of pillows and accessories is important for achieving balance. For a standard sofa, stick to 5 pillows, 2 squares on one end, and 2 squares and 1 lumbar on the opposite.




On a sectional, play with asymmetry with two or three at each end, and a set in the middle.
Our Favourite Summer Pillows
Our Favourite Summer Throws
Don't forget that this also translates into your bedding!
For those of you who love flannel and fleece sheets in the winter, be sure to swap them out for something like 100% linen as summer comes. Linen has breathable, moisture-reducing, and unique anti-allergy properties which will allow you to have more comfortable, temperature-controlled sleep. Store unused linens in an end of bed chest.
---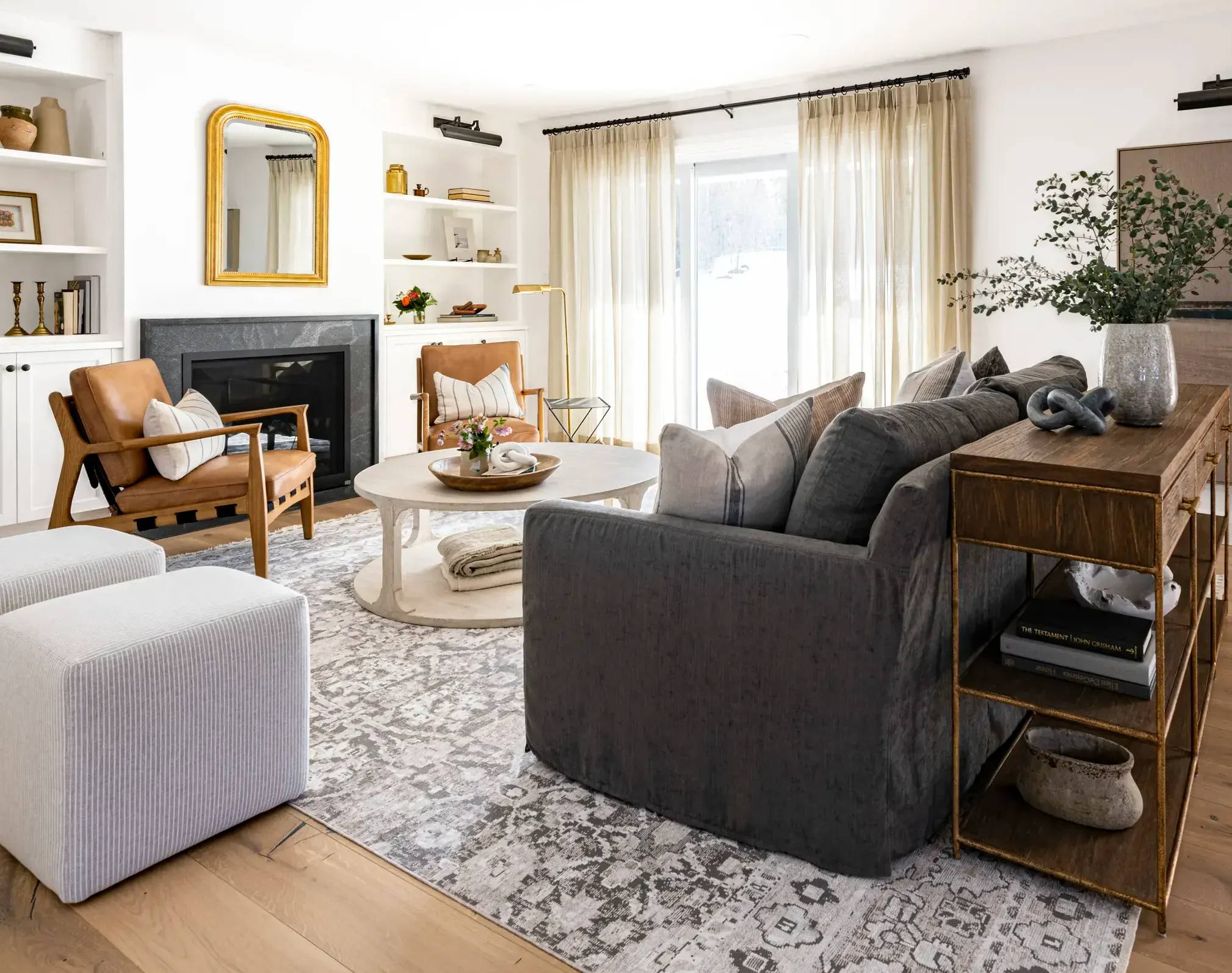 Window Treatments
Much like the rest of your textiles, swapping heavy drapes for cotton and linen will give your room a brighter feeling and will allow all the gorgeous summer sunlight to pour through.
You can still select linen drapes without losing your sun-blocking/privacy needs. Simply opt for a backed drape rather than a non-backed option. Don't forget to wash and store your drapes properly in a chest or sealed storage bin.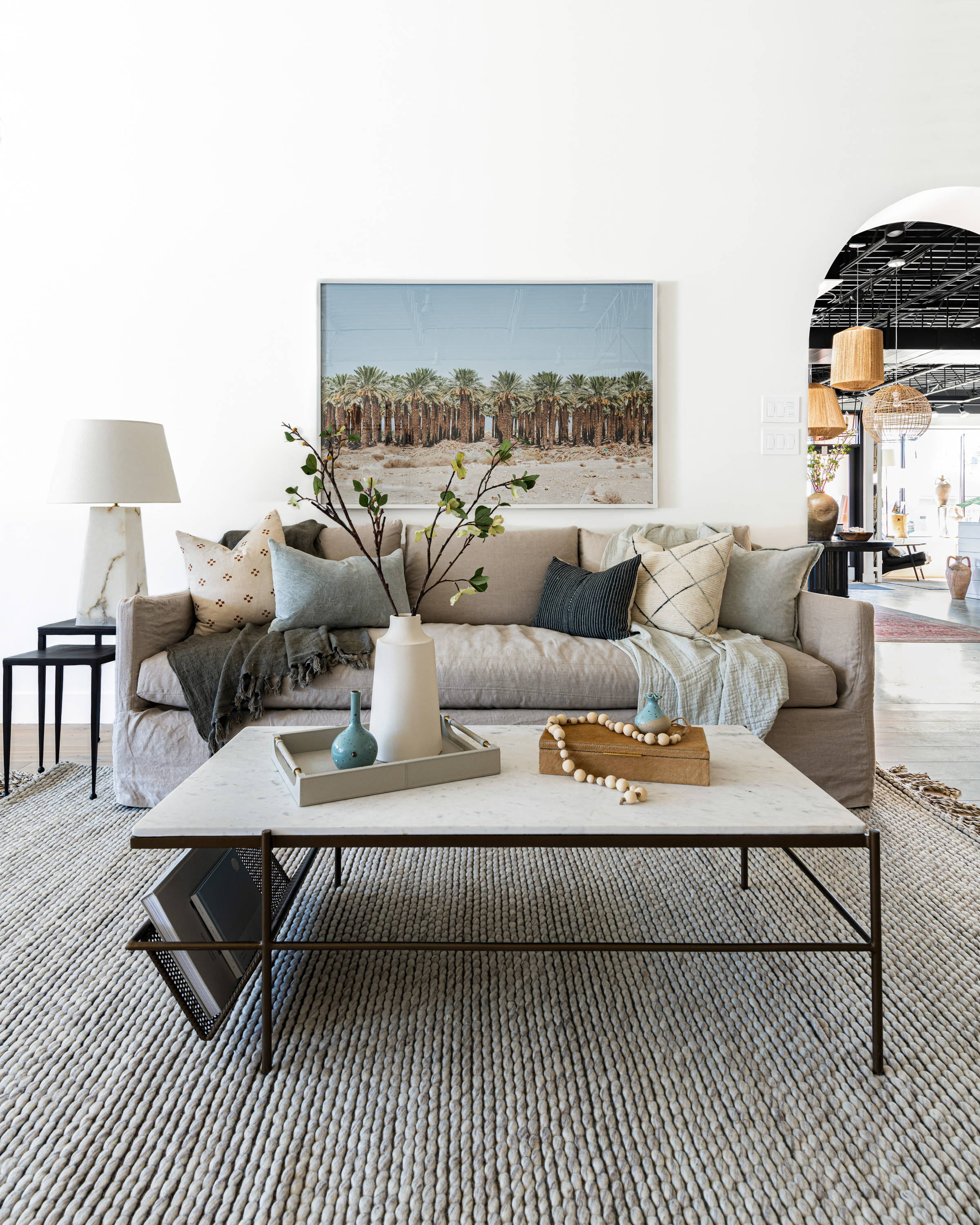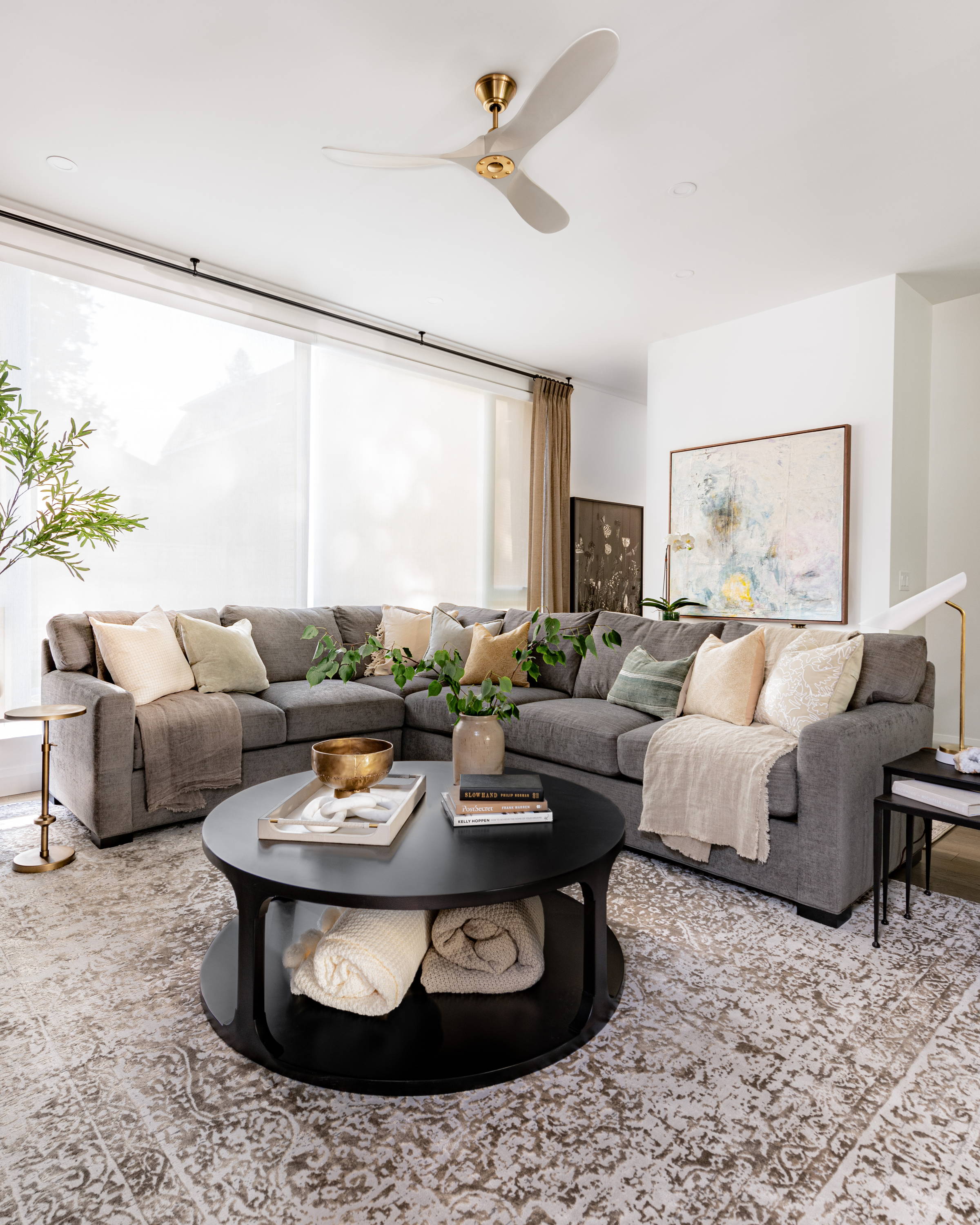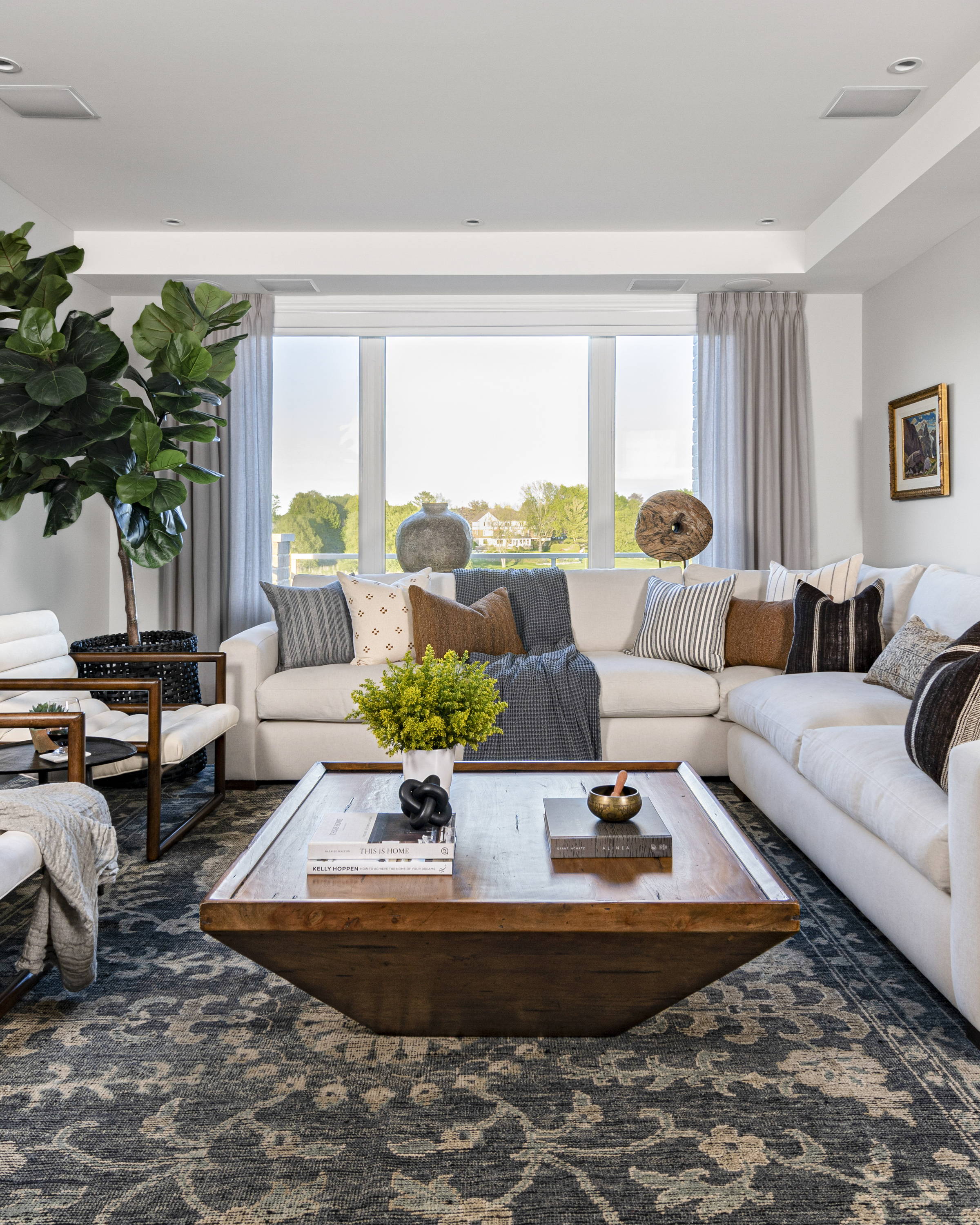 ---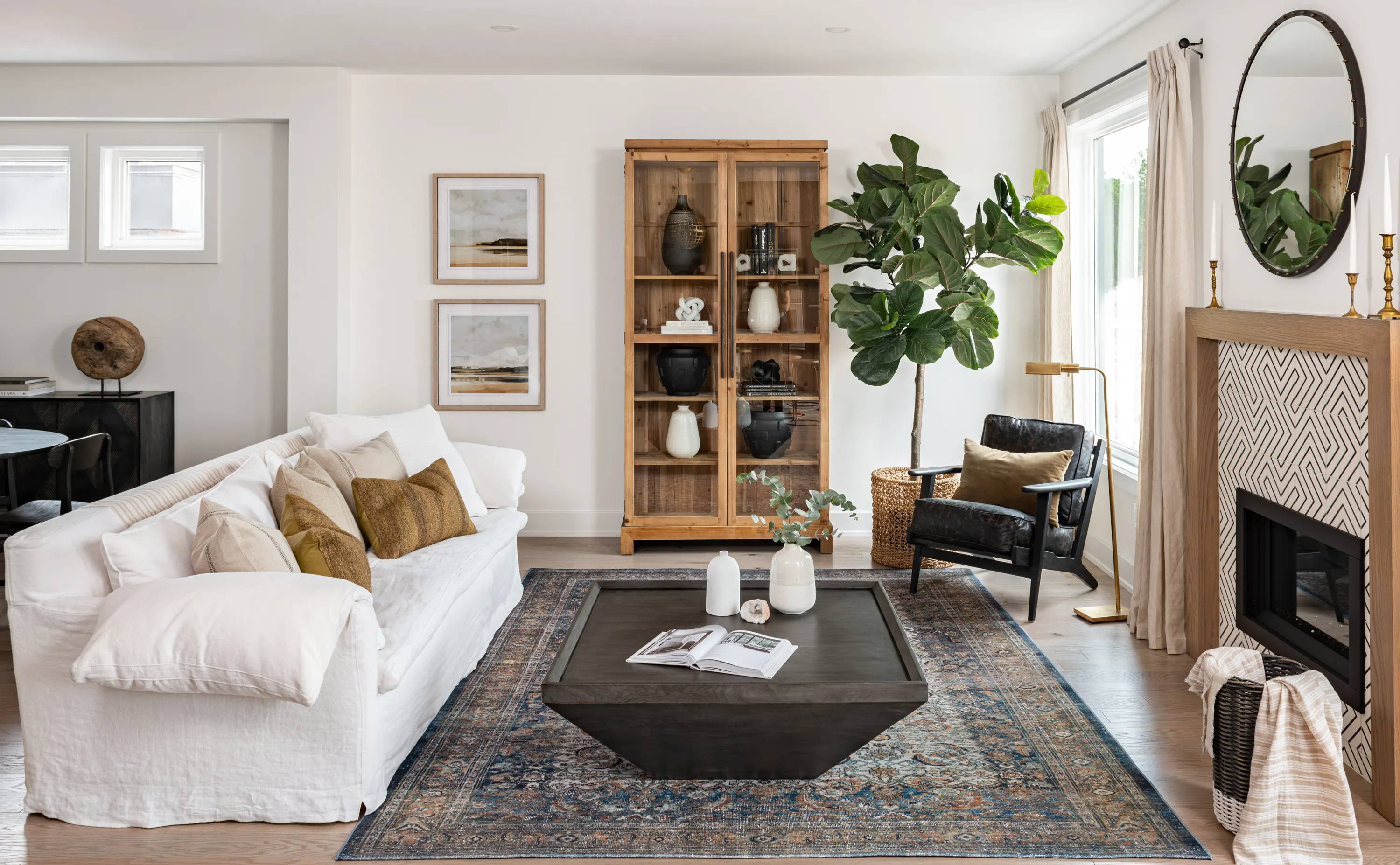 Rugs

 
We cannot forget that rugs are an essential part of our decor and are key to grounding a space and creating visual separation between open areas.
Our rugs have the power to change the overall mood of a space and can often be a focal point within the room. This makes it an important feature to pay attention to when trying to get the ultimate seasonal refresh in a space. In the winter we may use a more plush rug such as a wool rug with a higher pile for a cozy effect. In the summer, it's nice to switch it out for something lower in pile such as a 100% polyester rug or a natural jute rug for a more lightweight and natural feel.
How do I know what size of rug to get?
It can be hard to know what the right size of rug is for your particular space. We highlighted all the basics to get you on the right path to choosing your rug in our WoM Rug Guide.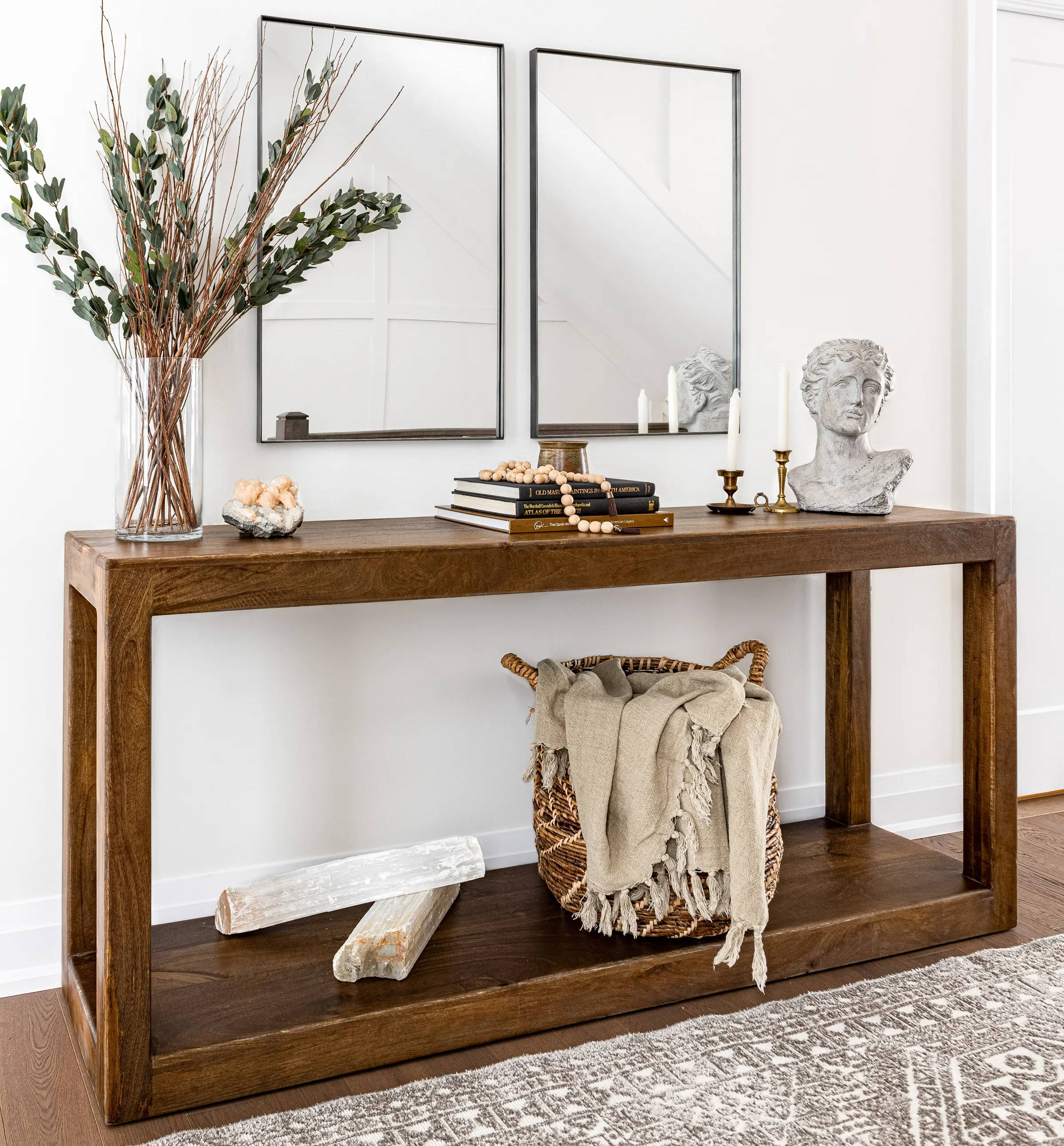 Styling tip #2: Change out your decor
Artwork
Art is the easiest way to feel inspired in your interiors and directly impact the mood in the space. In the summertime, it's nice to see pieces that are bright and reflect the beautiful nature that surrounds us. This can be anything that inspires you, we like artwork that incorporates the natural beauty of blue skies, oceans, beaches, or lush forests.
How do I hang my art properly?
This is a frequently asked question and if you aren't sure then you are definitely not alone in that!
We have a simple, easy-to-follow Art Hanging Guide that provides you with all the essentials to hanging art!
---
Greenery
Perhaps the most anticipated part about summer is the way the fresh green foliage takes over, creating lush surroundings. We like to translate this into our interior spaces by using either faux or real greenery.
Real:
If you do have a green-thumb, we know some amazing real plants that aren't too tricky to take care of, but will still give you the same summery feeling!
Birds of Paradise

Fiddle Leaf Fig Tree

Olive Tree

Yucca

Areca Palm
At West of Main, we love getting immersed into our natural surroundings and connecting with the environment. Something we love doing in our own backyards is collecting any beautiful branches that catch our eye! We love displaying this fresh greenery as grand centerpieces.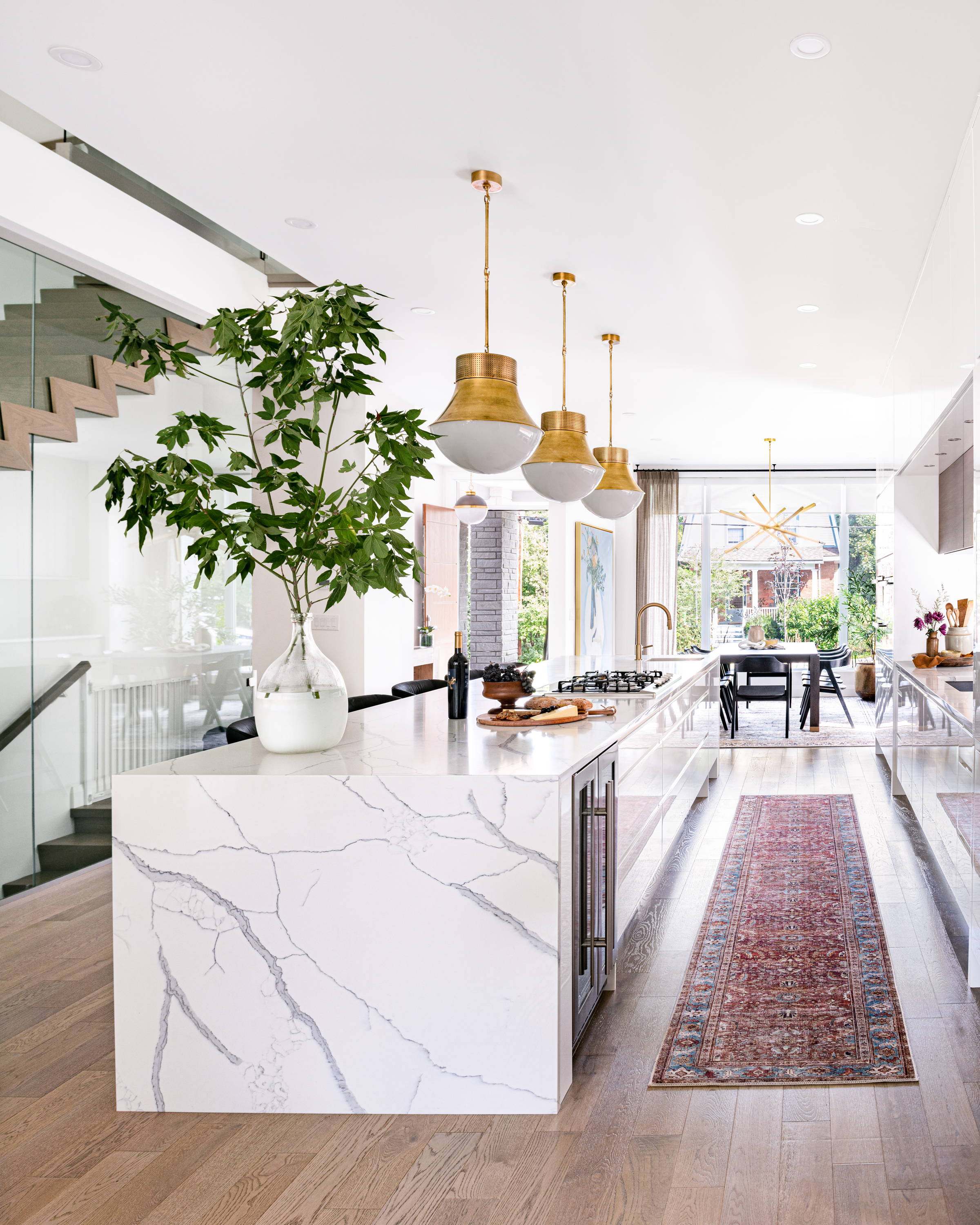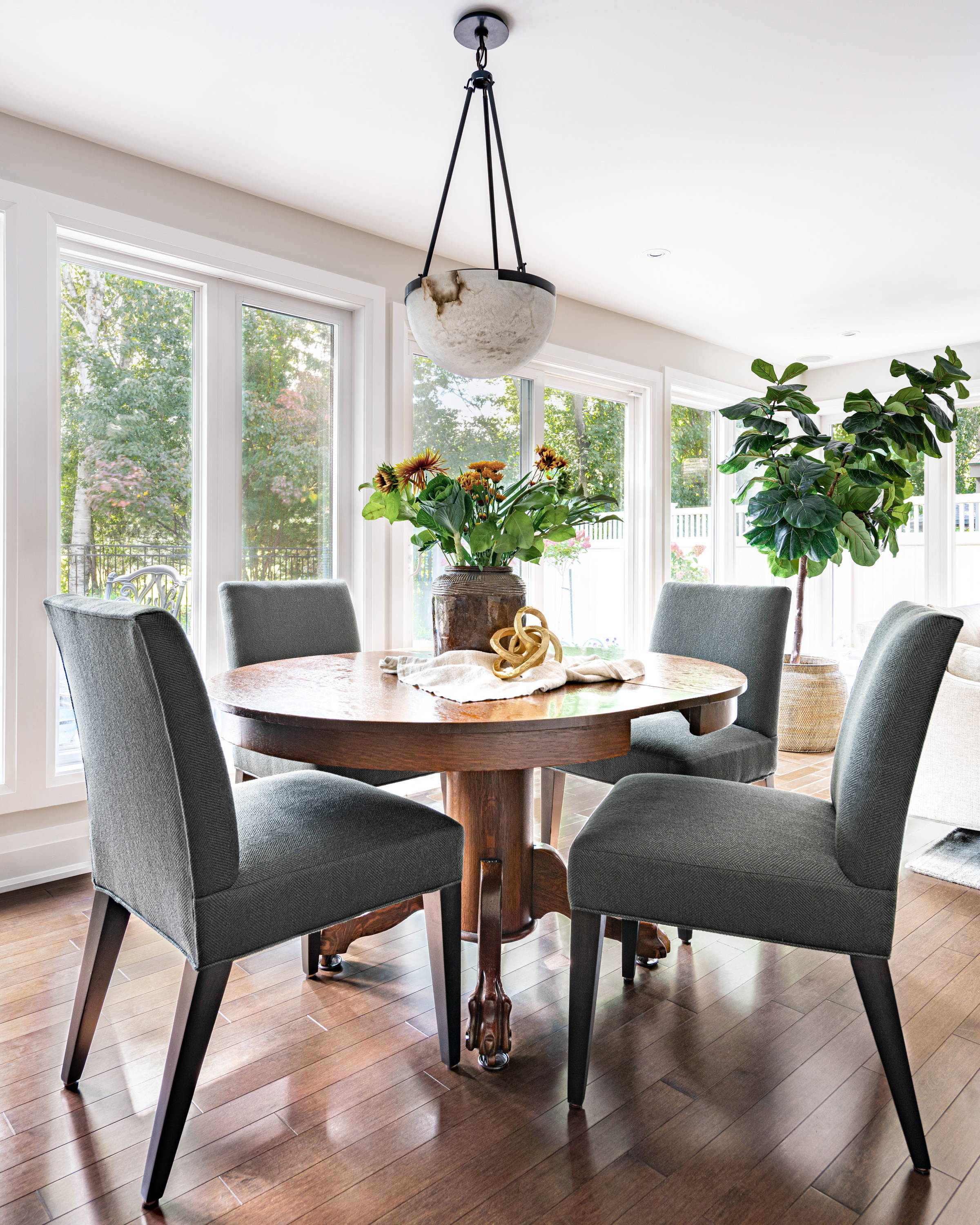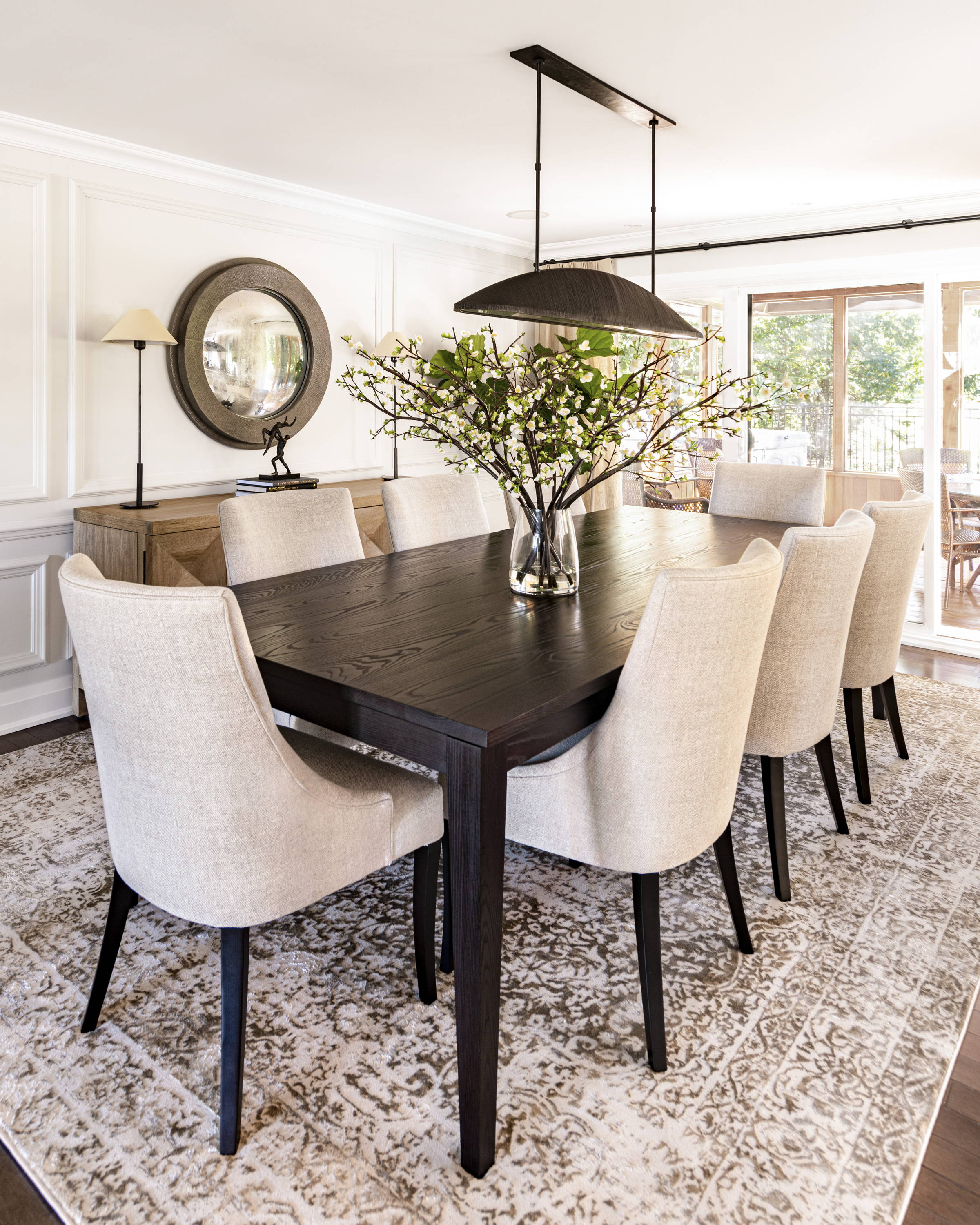 ---
Summer Inspired Accessories
It's all in the details! Using nature-inspired elements, such as lightweight, organic, and woven materials in your decor will refresh your space.
Here are some items we suggest to bring in the summer spirit:
---
We can't wait to see how you style your homes in time for the summer season.
Tag your West of Main Shoppe pieces on Instagram using #WoMLifestyleByDesign.
---