CREATE YOUR PERFECT PATIO THIS SUMMER SEASON
While April showers bring May flowers, winter drags on here in the Great White North. Thanks ever so much, Punxsutawney Phil, for seeing that shadow of yours! But before the bees get to buzzing and the buds to blooming, we can take solace in planning our patio blueprint for the summer season. With West of Main's new outdoor furniture collection, you're sure to find luxurious lounging treasures just in time to take the tarp off the barbecue!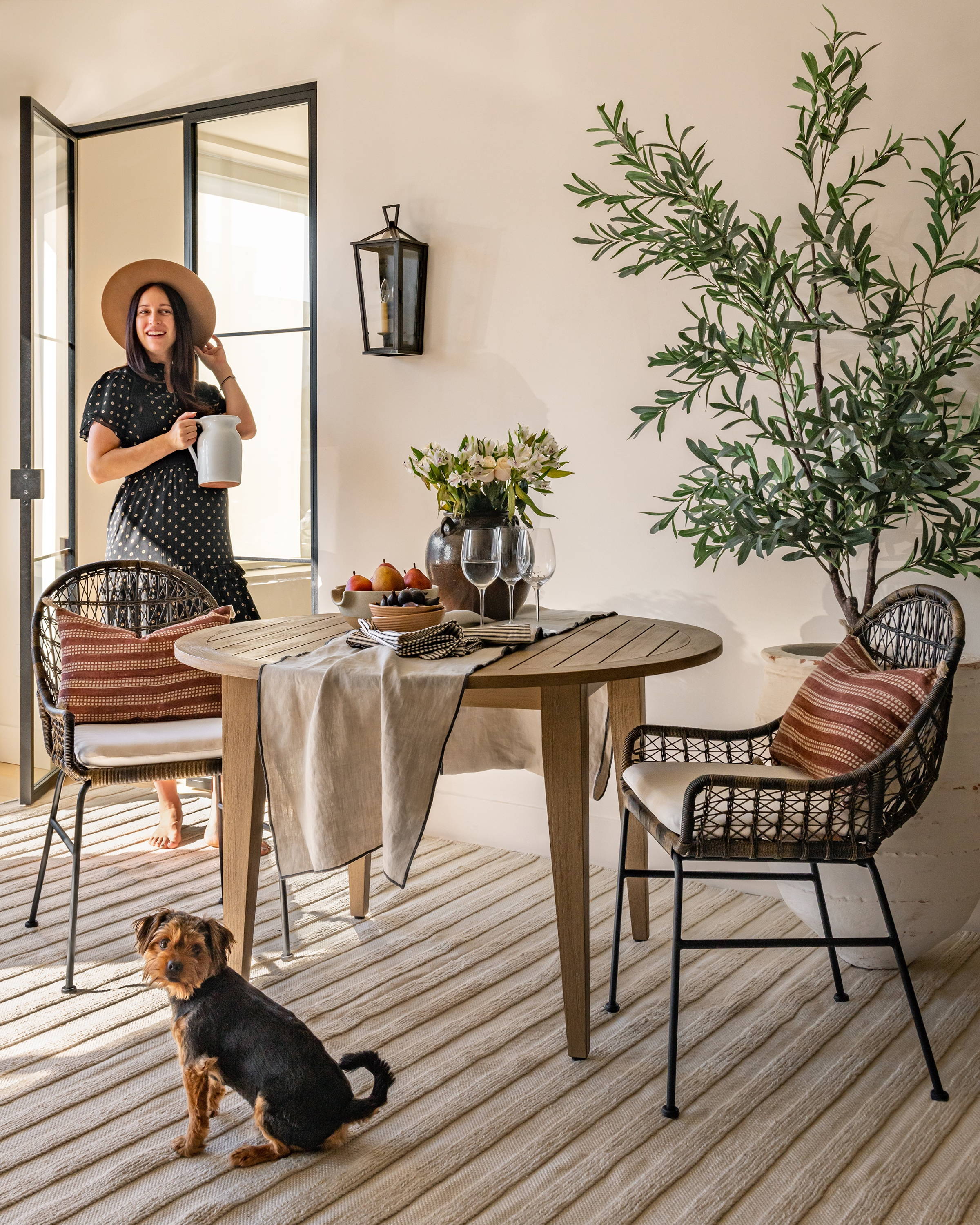 Any sunseeker worth her weight in Coppertone needs an outdoor daybed upon which to soak up the sunrays. Lay back on a chaise lounge to watch the blue skies and butterflies on our outdoor beds made chic with teak. Have a vacation staycation in your very own backyard while enjoying tranquility for two!
For group gatherings, create an alluring living room arrangement by mixing and matching an outdoor sectional couch with cozy lounge chairs. Be sure every guest has a seat of honour around a smorgasbord of goodies atop one of our compelling coffee tables. Create visual interest by purposefully arranging tabletop vignettes that differ in height as well as texture. Bring out big branches to fill a beautiful vase or urn, and group tabletop accessories on a rattan tray when creating your array!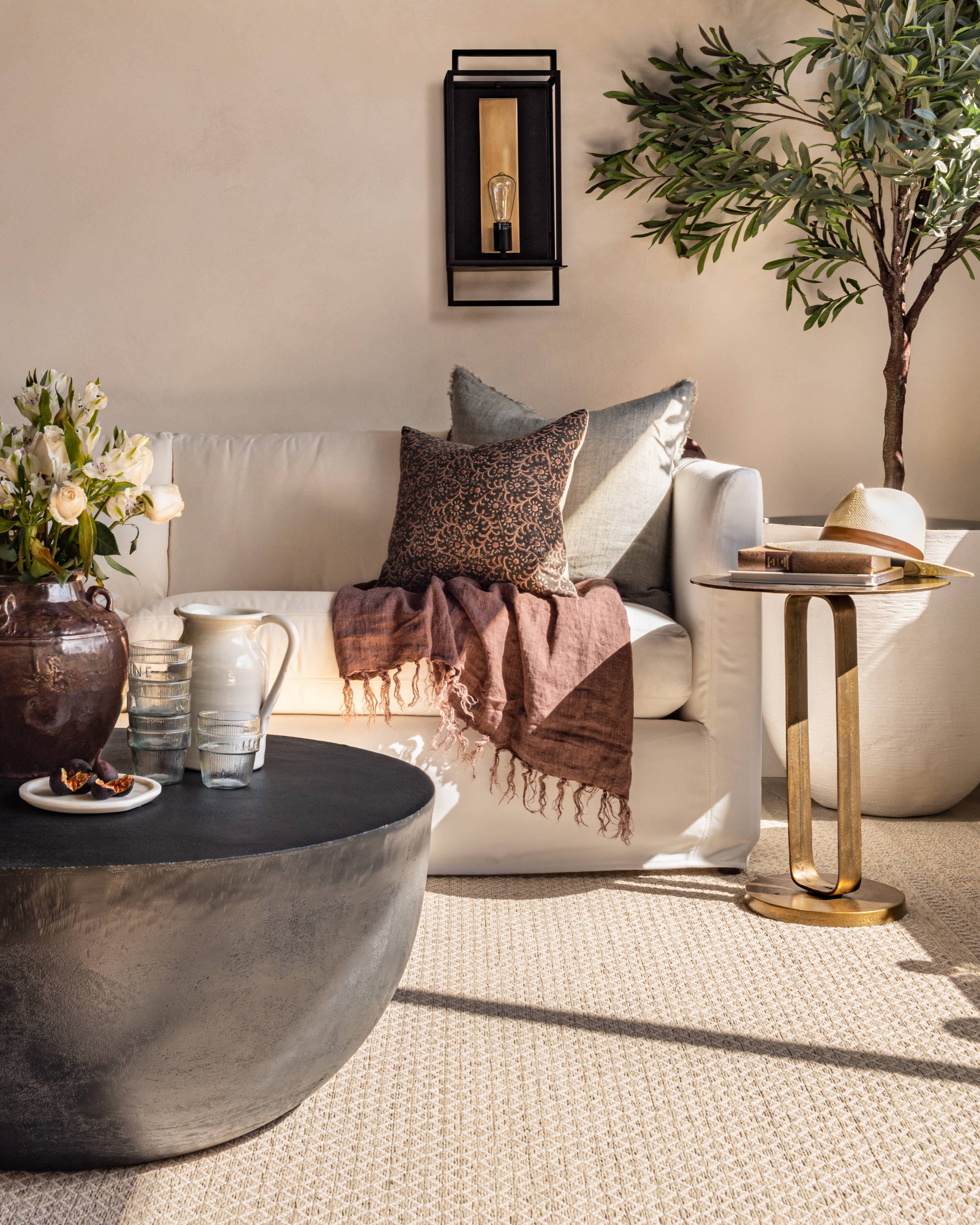 DELIGHTFUL ALFRESCO DINING
Be it under a gazebo, a pergola, or completely uncovered, outdoor dining adds a layer of ambiance inspired by mother nature's wonders. Extend your living space into the great outdoors by co-opting one of West of Main's dining designs for your own patio purposes! Sip on mojitos and mimosas while donning sunnies and straw hats in the summer sun while hosting your outdoor occasions!
Quench your thirst and hamper your hunger while dining on the best your barbecue can cook! Garnish your culinary curations with table settings fit for Mother Nature herself. From soulful centrepieces to the best bread bowls, dine outside in style while your table linens billow in the breeze!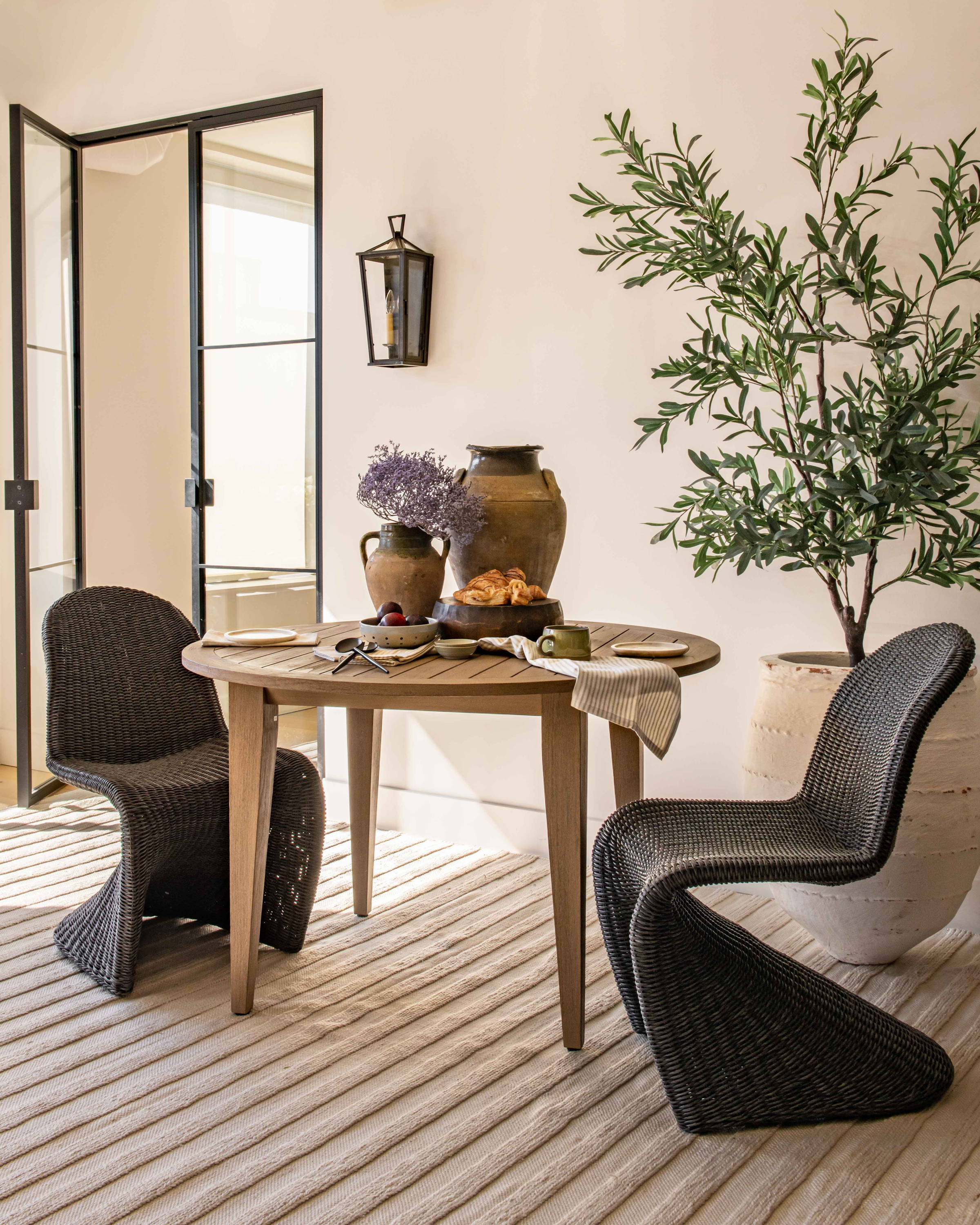 FAIRY LIGHTS AND FIRE PITS
Speaking of ambiance, how could we talk outdoor living without lighting? After the sun sets and before the fireflies spark up the sky, be sure to bequeath your backyard with lanterns and sconces to keep the patio party going! Don't forget the lit fire pit for roasting marshmallows, making smores, and keeping warm as the evening chill rolls in. Fancy a summer fling? Everyone looks fantastic in flickering candlelight!
Build your outdoor oasis from the ground up! Be it over patio stones, gravel, or grass, our outdoor rugs liven up any living space. Opt for a splash of summer colour or keep it earthy with a textured neutral rug - the sky's the limit to grace your space!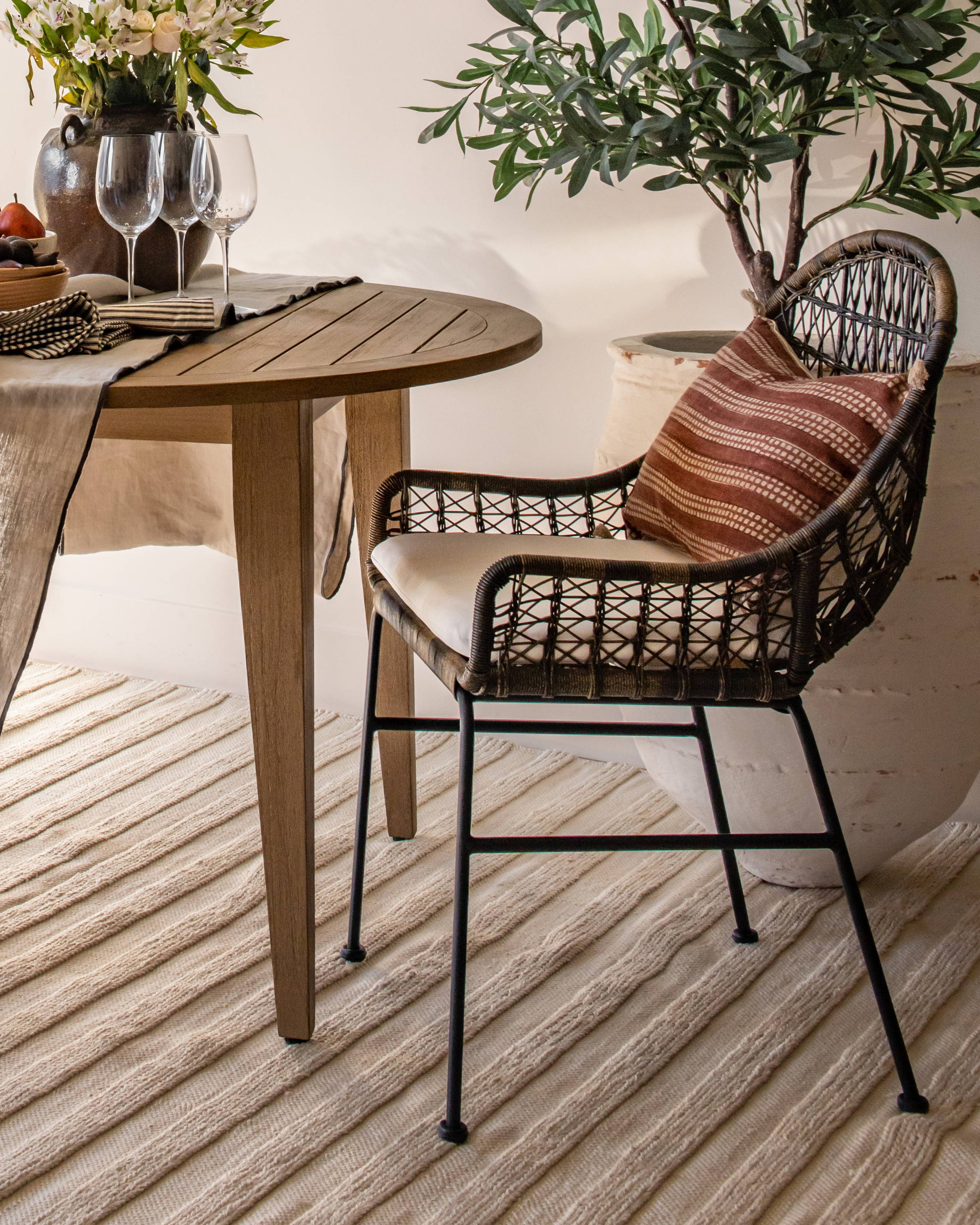 Though nature's bounty is beautiful in bloom, even Mother Nature could use a facelift every now and then! Whether you're seeking leafy trees for sun reflection protection, or cedar hedges for plant-based privacy, visiting your local nurseries and tree farms is always a great idea! Even your local farmer's market will have fresh flowers and bulbs ready for picking and planting! Be sure to score some vintage pottery and urns for your outdoor botanical collection!

"Lighting, comfortable seating, and music are the holy trinity to achieve a perfect patio party," our own Sascha Lafleur said. So be sure to shop our new WoM Outdoor Furniture Collection today! And don't forget to show off your playful patios by tagging #womlifestylebydesign on Instagram!
---